YTV
Almost Naked Animals gets Scholastic deal
The deal for 9 Story Entertainment's animated children's series covers comic readers, joke books, chapter books, eBooks and digital interactive story books for the U.S., Canada and Mexico in English and Spanish.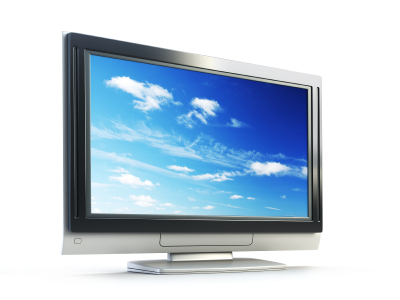 Corus launches new YTV prank series
Extreme Babysitting is an original prank series for families, produced by General Purpose Pictures and CCI Entertainment in association with YTV and slated to premiere Jan. 5.
Nerds and Monsters begins production
Corus Entertainment greenlit the animated series from Vancouver-based Slap Happy Cartoons Inc. for YTV.
Round-up: premieres, screenings and rebrandings
Highway Thru Hell (pictured) gets a second season; The Pet Network rebrands and unveils enhanced programming slate.
9 Story, YTV begin a Cache Craze
The 10-episode competition series, in production in Toronto, will feature challenges based around recreational treasure-hunting activity geocaching.
YTV's The Next Star signs up brand integrations
The tween competition reality show has teamed with Sears Canada, Hilroy and The Allan Candy Company Ltd. for product integrations in its upcoming fifth season.
Distribution360 sells Splatalot to Nickelodeon
The kids obstacle course reality series, originally commissioned by YTV, the BBC and Australia's ABC networks, will debut on the U.S. channel on Tuesday, July 17 with back-to-back episodes.
Revealed: who has the biggest CMF performance envelope
The industry fund paid out $181.6 million to English Canadian broadcasters and another $89 million to French language broadcasters as part of its latest investment in Canadian series development.
Disney XD gets more Mr. Young
The second season of the tween comedy series, produced by Vancouver's Thunderbird Films in association with YTV, will air this summer.
9 Story inks new TV sales for Almost Naked Animals
Toronto-based 9 Story Entertainment has sold its boy-skewing animated series to a number of broadcasters.
Canadian nets ink deals for Nickelodeon series
YTV, along with French-language broadcasters Telequebec, TVA/Yoopa and VRAK TV, have acquired and renewed licenses for several series from the U.S. children's channel.
YTV's Splatalot makes a splash with time-starved moms
Ted Ellis, VP of kids and family programming at Corus Entertainment, tells Playback Daily how the Canada-UK-Australia co-production meets his network's co-viewing strategy goals.