YTV
YTV commissions new series from DHX and Grojband creators
Looped, a new DHX Media 2D-animated series created by Neptoon Studios, has been greenlit for production. The series has been commissioned by Corus-owned YTV in Canada and has pre-sold to Germany's Super RTL.
9 Story sells Nerds and Monsters to ABC Australia
The animated series from indie animation studio Slap Happy Cartoons was recently greenlit by Corus Entertainment's YTV.
YTV and Tricon team for The Next Star: SuperGroup
The spinoff series, to debut in spring 2014, will move from a TV talent show for solo performances to one based on building a "super" five-piece boy and girl band.
9 Story sells YTV prank series to Nick U.K.
Following the company's acquisition of CCI Kids children's and family library earlier this summer, the Canadian studio has sold the General Purpose Pictures, CCI Entertainment and YTV reality series Extreme Babysitting (pictured) to Nickelodeon U.K..
Kolton Stewart headlines Some Assembly Required for YTV
Thunderbird Films is shooting 26 half-hours of the kids comedy from Mr. Young's Dan Signer and Howard Nemetz.
YTV reveals fall TV schedule
The Corus-owned kids channel will premiere new series like OH NO! It's an Alien Invasion and See Dad Run (pictured).
Weekly roundup: TV premieres, awards and events
This Friday's briefs include news of the rollouts of 9 Story's Camp Lakebottom (pictured) on Teletoon and Tricon's The Next Star on YTV.
Marblemedia begins production on Japanizi Going Going Gong
The 40-episode comedic game show will shoot in front of a live studio audience in Toronto.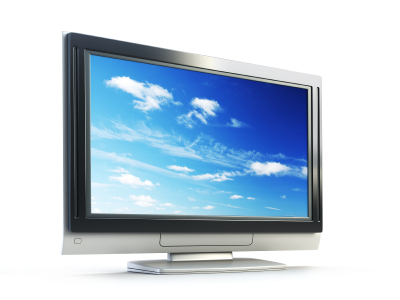 marblemedia plans follow-up to Splatalot
The kids game show Japanizi: Going, Going, Gong! has been sold to Disney XD and YTV.
Weekly roundup: Awards, distribution sales and TV premieres
Among this week's briefs is news of Yung Chang's doc The Fruit Hunters (pictured) winning a top honour at the annual International Environmental Film Festival in Paris and TV season premieres for Continuum, The Next Step, Wingin' It and Life with Boys.
YTV finds Cache Craze
The series, produced by 9 Story Entertainment and which features competing family teams searching for virtual caches that are unlocked after completing various challenges, premieres on March 9 at 6 p.m.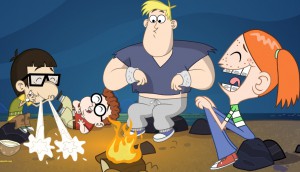 9 Story distribution expands into acquired programming
For its first foray into managing completed programming, the Toronto-based kids prodco and distributor takes on Slap Happy Cartoon's Nerds and Monsters (pictured).