Whizbang Films
Robert Patrick joins Hellions cast
The Terminator 2 actor (pictured) joins Bruce McDonald's latest feature, now in production in Toronto.
Cameras roll on Bruce McDonald's Hellions
Rossif Sutherland, Chloe Rose and Rachel Wilson round out the cast for the latest genre pic from the Pontypool director (pictured).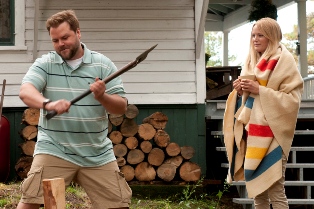 Peter Wellington, Jason Eisener films screen at Fantasia
Cottage Country (pictured) from Whizbang Films will receive a North American premiere, while the anthology horror film series V/H/S 2 also gets a berth in the Canadian genre film festival.
Take 5 and Whizbang to co-produce CW's Reign
CBS and CW have tapped the Canadian producers to shoot 12 episodes of the young Mary Queen of Scots drama (pictured) after they shot the first season of Beauty and the Beast in Toronto in spring 2012.
Paul Gross to exit Whizbang Films
The founding partner of the Canadian indie said in a statement that he will "concentrate [his] energies on a few select projects."
Little Mosque and The Yard headed to Hulu for summer runs
The Canadian series join a slate of international series on the U.S. online giant that have yet to air stateside.
Production begins on Horses of McBride
The two-hour CTV Original Movie, produced by Whizbang Films, will shoot through March 16 in Calgary.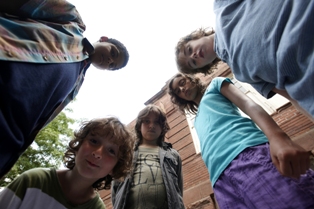 Showtime eyeing The Yard from Whizbang Films for U.S. broadcast
The Canadian miniseries, which aired on HBO Canada, is being shopped by Entertainment One.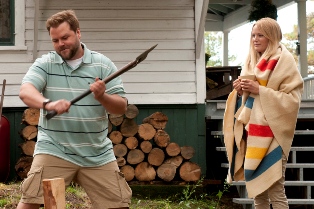 Malin Akerman and Tyler Labine topline Cottage Country
Whizbang Films' Frank Siracusa tells Playback about producing the dark comedy, which marks the first film to be produced solely by the prodco he co-founded with Paul Gross.
Magnet Releasing picks up U.S. rights to Hobo
The U.S. rights to Jason Eisener's action film Hobo With a Shotgun has been picked up by Magnolia Pictures' genre arm Magnet Releasing.
Alliance Films picks up Jason Eisener's actioner
Alliance Films has picked up the Canadian rights to Jason Eisener's action film Hobo With a Shotgun, which stars Rutger Hauer, Gregory Smith and Robb Wells.
All-star producers line up for Breakaway
Move over Score: A Hockey Musical. Canadian film has another hockey drama in the works with Rob Lowe, Akshay Kumar, Russell Peters, Camilla Belle and Vinay Virmani top-lining Breakaway, from indie producers Don Carmody Productions, Hari Om Entertainment, First Take Entertainment, Productions Polytechnique RP and Whizbang Films.