Whistler Film Festival
Whistler unveils 11 world bows in Canadian film slate
The 2014 lineup includes debuts for the latest movies by Carl Bessai, Jeffrey Nesker and Joel Ashton McCarthy.
WFF launches project incubator for female directors
The program, from the Whistler Film Festival and the Creative Women Workshops Association, aims to help eight mid-career female director develop their projects.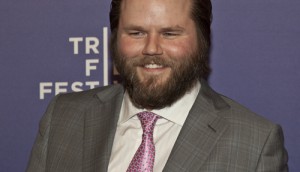 Cam Labine's Mountain Men to open Whistler's Borsos
World bows booked in the signature program include Joel Ashton McCarthy's After Film School and Murray Foster's The Cocksure Lads Movie. (Mountain Men's Tyler Labine pictured.)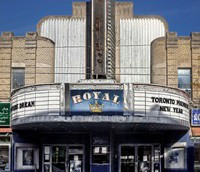 Colin Geddes, Katarina Gligorijevic to program The Royal in Toronto
The long-time theatrical launch pad for Canadian indie films has new programmers to select first-run premieres, special event movies and classic genre titles.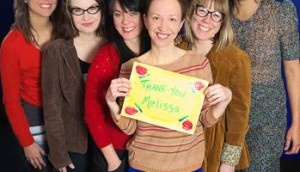 Six women named for inaugural Punk Films Femmes Lab
"This lab is about women that want to take big risks in their creativity, and in their writing," indie filmmaker Ingrid Veninger told Playback.
Slamdance books Pat Kiely's Three Night Stand
The romantic comedy about a married couple's weekend away disrupted by the husband's ex-girlfriend debuted at Whistler.
Blog: Women in film steal the show at Whistler awards
Ingrid Veninger, Melissa Leo and a special announcement by WFF exec director Shauna Hardy Mishaw make waves on the film festival's last day.
Whistler unveils China Canada gateway film script winners
The second annual competition on Thursday started the long work of converting Canadian and Chinese film producers into coproduction partners.
Jason Priestley's Cas & Dylan to open Whistler Film Festival
The mountain resort festival will close with the Sundance documentary The Crash Reel (pictured), a film about a halfpipe snowboarding rivalry from director Lucy Walker.
My Awkward Sexual Adventure wins Whistler audience award
Sean Garrity's latest film, which bowed in Toronto, also screened as part of the Borsos competition in Whistler.
Kate Melville's Picture Day takes Borsos award in Whistler
The rookie feature director's coming-of-age story won the top $15,000 prize for best Canadian feature at the West Coast festival.
Three writer-producer teams selected in Whistler's China script pitch competition
The creators of the three winning projects – Blush, The Eddie Zhao Story and Butterfly Tale – who will now work with their Chinese co-creators to develop scripts, appealed to their potential future Chinese audiences with their pitches.