Whistler Film Festival 2012
David Mortin's metaphoric Mad Ship premieres in Whistler
Director David Mortin told Playback that the film is as much a study of a man's great optimism and ruined dreams as an ode to indie filmmaking.
Kate Melville's Picture Day takes Borsos award in Whistler
The rookie feature director's coming-of-age story won the top $15,000 prize for best Canadian feature at the West Coast festival.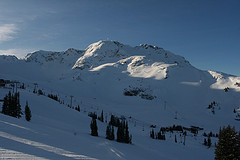 Whistler unveils industry program for fest-goers
Panels on China, international TV co-productions, visual effects and online video will be talking points at the mountain festival.