WFW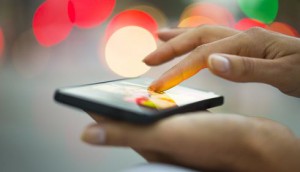 Whites app-ifies production and equipment services
Dark Matter will be the first TV series to use the digitized service, which seeks to consolidate documentation and services.
Pinewood Toronto to build new waterfront facility
The studio has leased 1.75 acres of additional land in order to build a new 135,000 square-foot production space.
WFW completes deal for Paul Potvin's LES
The completion of the LES takeover by William F. White International and rebranding creates a one-stop shop for equipment and location support services.
WFW continues corporate expansion, buying Paul Potvin's LES
The deal follows the equipment supplier buying Telescopic Camera Cranes (pictured), repping FlyCam Canada's aerial photo technology, and rebranding Cinequip White as Whites Digital Sales and Service.
William F. White unveils Whites Telescopic for camera cranes
The move follows completing a deal to acquire Vancouver-based Telescopic Camera Cranes and its fleet of technocranes (pictured) used in film and TV production.
Rhonda's Party, Mimespeak, win in NSI online short film fest
The NSI also announced that WFW Intl. will continue as its Drama Prize program's exclusive lighting and grip production equipment sponsor through 2016 (Rhonda's Party pictured).
WFW Intl to exclusively represent FlyCam Canada aerial techology
The pact is the latest by the production equipment rental giant as it fends off competition from a newly-combined Sim Digital/PS Production Services.
William F. White buys Telescopic Camera Cranes
The deal gets camera operators to places they could not otherwise reach for shots, and specialized cranes into the reach of WFW customers.