War Witch
Kim Nguyen's War Witch dominates Jutras in Quebec
The Congo child soldier drama (pictured) earned eight trophies after sweeping the film categories at the inaugural Canadian Screen Awards.
Laurence Anyways, War Witch lead Jutra nominations
Six films are vying for the Golden Ticket prize, awarded based on a weighting system that considers box office, festival entries, award wins and international distribution sales: Bestiaire, Truck, Laurence Anyways (pictured), Monsieur Lazhar, Starbuck and War Witch.
Weekly roundup: Festival lineups, new apps and renewals
Among other news, Kim Nguyen's War Witch (pictured) will play at the up-coming Toronto Black Film Festival, and Vancouver's Core Music Agency unveils a host of new composers it's managing.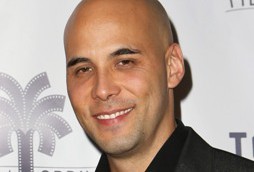 War Witch team reacts to Oscar news
Director Kim Nguyen said in a conference call following the announcement that trusting his instincts helped the film achieve international recognition.
War Witch receives Oscar nod
Composer Mychael Danna also received a best musical score nomination for his work in Ang Lee's Life of Pi, while Ariel Nasr received a nod for Buzkashi Boys (War Witch pictured).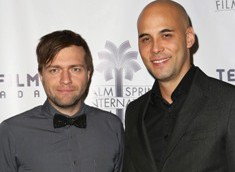 Canadian directors showcase films at Palm Springs
An expanded Canadian contingent, including directors Rafael Ouellet and Kim Nguyen (pictured), are at the festival to support the Telefilm Canada-sponsored film showcase Canada: A World of Talent.
War Witch advances in Oscar voting
The child soldier drama, directed by Kim Nguyen and produced by Montreal's Item 7, is one of nine foreign language films selected in the first phase of Oscar nominee shortlisting.
Telefilm partners with Palm Springs film fest to screen Canadian films
The organization will participate in several special initiatives spotlighting Canadian films as part of its ramped up promotional strategy for 2013.
Best of the year: Item 7
Playback's film producer of the year is behind Kim Nguyen's Rebelle (War Witch) and the upcoming post-apocalyptic thriller The Colony.
Weekly round-up: War Witch honours, more Canucks Sundance-bound
Kim Nguyen's War Witch (pictured) receives multiple accolades; When I Walk, Le Futur Proche headed to the Utah fest; female industry execs make Canada's power list.
Canadians win big at Tribeca Film Festival
War Witch, The World Before Her, and the Rhymes for Young Ghouls script all took home cash prizes from the New York film fest.