Victor Loewy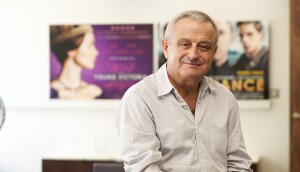 Lionsgate pacts with Victor Loewy, Mongrel and Cineplex
Through the deal Loewy, Cineplex and Mongrel will jointly handle the Canadian theatrical distribution of films either acquired or produced by Lionsgate.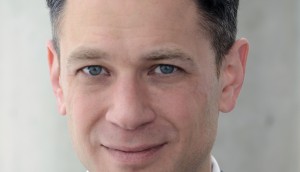 Mark Slone named CAFDE president
eOne's EVP of theatrical distribution and marketing takes the reins at the film distributors' association.
Best of the Year: Elevation Pictures
The upstart Canadian distributor burst onto the scene in 2013 and has amassed an impressive list of premium film and television titles in the two years since.
Victor Loewy named CAFDE president
Loewy takes over from outgoing president Hussain Amarshi at the Canadian Association of Film Distributors and Exporters.
Whistler '14: Media concentration holding back Canadian film on VOD
"We know people are hungry to consume movies in this window. But in this country, it doesn't work," former Alliance Films head Victor Loewy (pictured) told a panel on indie film.
Laurie May leaving eOne
The former Alliance Films EVP (pictured) is the latest executive to leave the company following its acquisition of Alliance Films in January.
Victor Loewy, Ian Greenberg to receive Academy special awards
The ACCT has also announced an engagement strategy that lets fans vote for Canada's Screen Star and also gives them a chance to attend the live Screen Awards broadcast.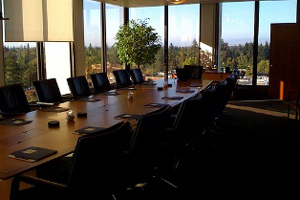 Robert Walak leaves Alliance Films after Entertainment One takeover
Also leaving is Jon Bourdillon, who headed up home entertainment in the U.K. for Entertainment One and, previously, Contender Entertainment.
Norm Bolen to head up proposed all-Canadian film channel
Starlight: The Canadian Movie Channel also proposes to fund Canadian theatrical features, and is backed by, among others, Victor Loewy, Robert Lantos, Mark Musselman, Hussain Amarshi, Denys Arcand, David Cronenberg and Deepa Mehta.
Victor Loewy opening "new chapter" with Alliance Films departure
The former chairman and CEO of the indie distributor (pictured) in a statement Wednesday said he had chosen not to stay as Entertainment One completes its $225 million takeover.
Entertainment One completes Alliance Films takeover
Former Alliance Films toppers Victor Loewy and Charles Layton head for the exit as the enlarged Canadian distributor expands at home and overseas.
eOne, Alliance deal will give Canadian films bigger international platform: Throop
"This combined entity will move the needle for [producers] in ways they haven't seen," says eOne CEO Darren Throop.