Versus Valerie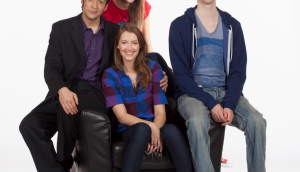 Canadians take home two IAWTV awards
Versus Valerie takes home the award for best performance in a comedy, while State of Syn wins for best interactive and social media experience.
Four Canadian web series nominated for web TV awards
Clutch and four other series earn nods from the International Academy of Web Television.
Weekly roundup: Online projects, acquisitions and greenlights
This week's batch of briefs includes news ofVersus Valerie's YouTube debut, Breakthrough's acquisition of Shanghai Gypsy and Tricon's The Next Star getting a sixth season order (Versus Valerie's Hannah Spear pictured).
IPF invests $1.5 M in web drama series
The 15 selected projects, including Versus Valerie (pictured), Everyone's Famous and a second season of Guidestones, received investments ranging from $50,000 to $150,000 per project.