Vancouver
Step Dogs going to camera in Saskatchewan
The Joker Films' feature starring two talking dogs will begin shooting on Nov. 29.
Brightlight Pictures co-founders agree on amicable split
Shawn Williamson (pictured) has bought out long-time partner Stephen Hegyes, who will now pursue his own indie film and TV projects without the burden of corporate shackles.
Sisters & Brothers dominates UBCP/ACTRA awards in Vancouver
Camille Sullivan won for best actress and Kacey Rohl took top honours for best newcomer for their star turns in the Carl Bessai feature (pictured), which earlier this year won big at the Leo Awards.
Jason James' That Burning Feeling starts shooting in Vancouver
The indie feature stars Paulo Costanzo, Tyler Labine and John Cho, and was groomed for the cameras by the Telefilm Canada/Canadian Film Centre comedy lab, in partnership with the Just For Laughs comedy festival. Digital Domain sold to Galloping Horse, Reliance MediaWorks
The visual effects company, founded by James Cameron, says business will continue as usual at its Vancouver and L.A. locations.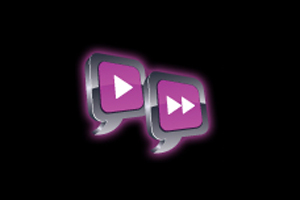 Merging Media to bring L.A. transmedia conference execs north
The multiplatform media conference, which takes place Oct. 24 to 26 in Vancouver, will host speakers from the StoryWorld Conference in California, which runs one week prior.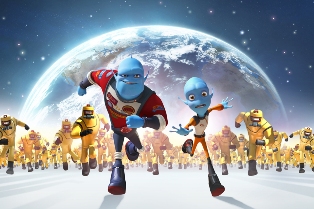 Shareholders OK Rainmaker sale to Xing Xing Digital
The deal, unveiled in June, includes possible revenue from Escape from Planet Earth (pictured), Rainmaker's current big budget project.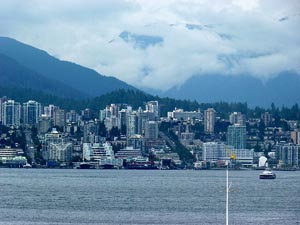 Japan's games maker Gree staffing up new Vancouver studio
The newest Canadian studio plans to release its first game in six to eight months, and is now looking for an executive producer and artists.
California-based Mechnology expands Vancouver operations
VFX studio is looking to tap west coast talent as it expands its digital lab to bolster its transmedia and multi-platform content offerings and take on larger projects says president Chip Potter (pictured).
Helen Shaver and Gabrielle Miller go Down River in Vancouver
Writer/director Ben Ratner's latest feature is based on his long-standing friendship with the late Babz Chula. (Helen Shaver pictured here)
Bryant Pike and Kirk Shaw reunite on Vancouver TV movie shoot
Pike is producing Chupacabra Versus the Alamo, while Kirk Shaw's Odyssey Media executive produces.
Zoic Studios' Orloff moves to Vancouver facility
The co-partner and visual effects supervisor (pictured) will streamline work with the company's Culver City, Calif. sister office.