Vancouver
Cory Monteith's parting gift to Vancouver's Project Limelight
The late Glee star (pictured) supported the free performing arts society for kids in the city's downtown east side before he died of a tragic overdose.
Way of the Wicked wraps production in Squamish, B.C.
The Christian Slater-starrer is the latest project in Vancouver-based Odyssey Media's planned 15-film slate for 2013.
Core Music Agency opens Toronto office
The Vancouver-based rep for music composers, editors and producers has opened a second branch as its Ontario talent roster expands.
Fire in the Blood wins top prize at DOXA
Antoine Bourges' East Hastings Pharmacy picked up the Colin Low Award for Canadian Documentary at the Vancouver documentary festival (Fire in the Blood pictured).
Japanese game co Namco Bandai opening Vancouver studio
The game developer and publisher behind classics like Pac-Man is setting up a Vancouver subsidiary at The Centre for Digital Media (pictured) that will develop online social games.
David Oland named Brightlight VP business, legal affairs
The news comes as the company regroups following the departures of co-founder Stephen Hegyes and former VP business and legal affairs Karyn Edwards (Oland pictured).
Hector and the Search for Happiness starts production
French actor Jean Reno and Toni Collette join the ensemble cast that includes Simon Pegg as a London psychiatrist in crisis.
Science Channel, UrtheCast team up for space station HD project
The network will partner on programming with the Vancouver-headquartered company, which is currently developing the world's first near-live video feed from the International Space Station.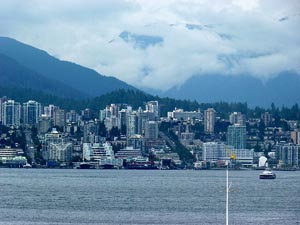 B.C. spending big to host Indian film awards
Vancouver will play host to the Times of India Film Awards this April, a move meant to bolster awareness of B.C. as a potential Bollywood production centre, as well as boost tourism and other trade.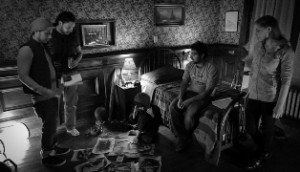 Indiecan to show short films ahead of feature releases
The pilot program to get more exposure for short filmmakers will start with Shhh (pictured) screening ahead of Grave Encounters 2 from Feb. 15.
Nigel Mikoski, Ben C. Silverman launch Integral Artists Inc.
The new venture, headquartered in Vancouver, represents Canadian literary and on-camera talent including Evan Goldberg, Alan Thicke (pictured), Jeff Renfroe and Louis Ferreira.
German auteur Uwe Boll shooting Suddenly in Vancouver
The remake of a 1954 gangster thriller is shooting through Dec. 20, with Ray Liotta and Michael Pare starring (Boll pictured).