TVB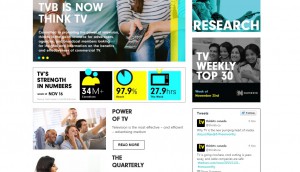 TVB transforms into Thinktv
"For a long time TV was the only game in town. But now people forget about it, they don't talk about it," says TVB president Catherine MacLeod of the goal behind the rebrand.
Catherine MacLeod tapped to lead Television Bureau
The former Bell Media exec has been named president of the industry organization.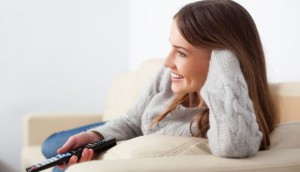 VOD viewers like to laugh
A new survey of VOD viewing from TVB, CMDC and Numeris show sitcoms are the most-viewed category and women are doing the majority of the viewing on the platform.
Canadian industry to test VOD usage
The CMDC and TVB are setting up a test to discover the size, profile and viewing habits of Canadian VOD users, following an industry meeting last week.
#Changethemodel: TVB's Theresa Treutler talks ratings
The TVB president and CEO talks about the current state of the Canadian TV and digital video ratings system in Canada, and what needs to change.
A World of Wonders adds international sales
Genuine Pictures has landed renewals with TVB (Hong Kong) and inked a new distribution deal for its live-action HD kids series, A World of Wonders, which currently airs on TVOKids.