TVA
Rogers pays $5.2 billion for Canadian NHL rights over 12 years
Sportsnet has sent rival TSN to the sidelines as it gets all national rights to TV hockey, and offsets steep cost with sub-licensing deals with the CBC and TVA in Quebec.
Incendo, Pixcom to give Pop Quiz for E!
The Montreal prodcos will produce 60 episodes of the half-hour pop culture game show based on Le Circle (pictured), which is broadcast on TVA in Quebec.
BuzzTaxi sells a raft of Canadian shows to Quebec broadcasters
The distribution deals includes a slew of shows from Cream Productions, including Historia taking the Treasure Trader (pictured) series and SRC/Explora acquiring How Machines Work.
Fall TV: The next big thing on specialty
A breakdown of what's gaining momentum on specialty networks, and the shows expected to be hits right out of the gate, according to TV execs.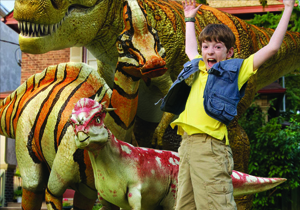 TVO, TVA and Nick Jr. dig up more Dino Dan
The nets have ordered up an additional 52 11-min eps of the live-action and CGI series from Toronto's Sinking Ship Entertainment, which is expanding to accommodate the work.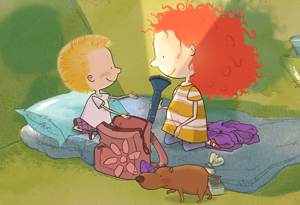 Canadian kids and youth series shine at Banff Fiction Rockies
Amid the usual rivalry at the Banff Rockies between American and British TV shows, Canadian kids and teen TV shows walked away with trophies.