Trevor Hodgson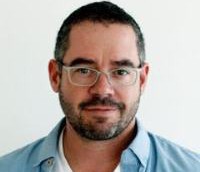 Trevor Hodgson joins Force Four
The former Lark Productions and Paperny Entertainment exec is now Force Four's new VP of business affairs.
Trevor Hodgson joins Lark Productions as COO
Hodgson held the position of VP business affairs at Paperny Entertainment before joining Lark.
Paperny Consumed for HGTV Canada
Here's a twist: take stuff away from reality TV contestants, rather than hand the winner a trophy.