Treehouse Guru, Baby Octopus form creative partnership
The first project on the dev slate from the new partnership is Pepi, based on a series of best-selling books from Laura Ljungkvist.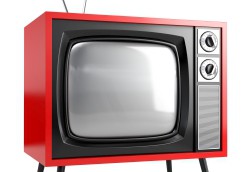 Let's Talk TV: The kids biz
Ahead of this fall's CRTC hearings, a look at what a pick-and-pay world could mean for the broadcasters and producers of kids content in Canada.
Guru Studio gets digital with Guru Arcade
The Toronto studio is looking to develop original digital IP and brand extensions for TV series.
Target Canada goes kaboom! in branded retail deal
The family label of Phase 4 Films has secured exclusive branded space across Target Canadian retail branches for a suite of Treehouse Presents DVDs.
Production begins on Nelvana's Trucktown
Nelvana Studio's new animated children's show Trucktown is based on the best-selling series of books of the same name.
Dinopaws gets greenlight
The international co-production involves Toronto kids' programming specialists Guru Studios and Canuck children's broadcaster Treehouse along with the U.K.'s Impossible Kids, Kindle Entertainment and CBeebies.
Peppa Pig comes to Canada via new Corus deal
Entertainment One Family has sold seasons one to six of its hit Astley Baker Davies-produced series Peppa Pig to Corus Entertainment's 24-hour preschool net, Treehouse.
Orders for kids' This is… franchise and Canuck Bookaboo
The twin deals come as Canadian broadcasters continue banking on pre-school TV series to build audiences.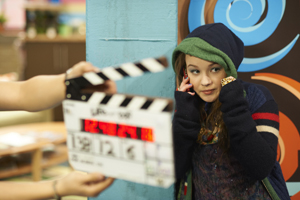 Corus launches fall kids channel schedules
YTV, Treehouse and Nickelodeon Canada bring a mix of long-running and new series to its fall programming lineup.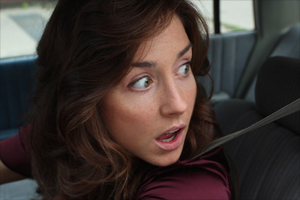 Cogeco Fund announces 20 recipients
CBC/SRC programming wins big as the latest round of funding is announced.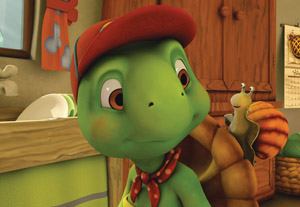 Franklin celebrates birthday with books, TV series
Corus Entertainment-owned Kids Can Press, Nelvana Studio and Treehouse are joining forces to celebrate the 25th anniversary of the preschool character Franklin.
Hasbro Studios inks output deal with Corus
Hasbro Studios, the year-old L.A.-based production and distribution division of toy giant Hasbro, has inked a volume licensing deal with Canadian broadcaster Corus Entertainment for a whack of its animated and live-action fare.