Trailer park Boys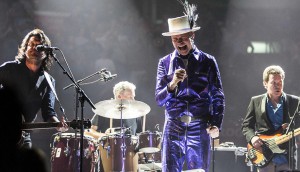 In Brief: Long Time Running, Secret Path TV premieres set
Plus: WIFTV launches screenwriting program for Indigenous women and Netflix says Canadians are its quickest binge-watchers.
Who nabbed Screen Nova Scotia noms?
Weirdos, Werewolf and Trailer Park Boys will compete at the third-annual award show held in Halifax.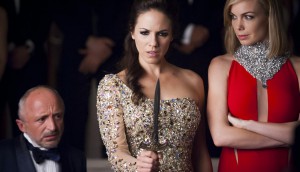 Specialties @ 20: Showcase
From Playback magazine: In the first of a multi-part tribute to Canada's key specialty channels, we look back on 20 years of Showcase.
Filmmakers, stars lobby to save Nova Scotia tax credit
The chorus to save Nova Scotia's film and TV tax credit grows online, with the Trailer Park Boys and high-profile talent urging the government to reconsider its review.
Netflix strikes deal with eOne for all-new Trailer Park Boys seasons, films
The deal marks the first exclusive deal for original Canadian content by Netflix, and includes two new seasons and all past seasons of the ensemble TV chuckler.
What Telefilm polling reveals about how Canadians watch movies
"Public awareness of homegrown movies leaves much to be desired," survey results show, as, excluding Trailer Park Boys: The Movie, most Canadians could not recall the last homegrown movie they viewed.
Ricky, Julian and Bubbles buy Trailer Park Boys IP
The purchase includes all prior TV series, specials and the first two feature films but excludes the yet-to-be-released third feature.
Ricky, Julian and Bubbles launch online network
SwearNet, from the Trailer Park Boys actors Mike Smith, Robb Wells, and John Paul Tremblay, is touted as being like a regular TV network but with lots of cussing (Swearnet pictured).
Trailer Park Boys sign on for third film
Mike Clattenberg will direct the third feature film installment, produced by Topsail Productions and Trailer Park Productions and featuring Robb Wells, John Paul Tremblay and Mike Smith as the crude criminal trio.
How the Trailer Park Boys are drawing a crowd to fund their next film
Director Bill Marks tells Playback Daily about harnessing the power of the web to attract production financing and a fan following for Race Dicks.
Sarah Polley to adapt Atwood's Alias Grace for the big screen
The page-to-screen adaptation is one of 29 projects receiving seed financing from Astral's Harold Greenberg Fund during its latest funding round.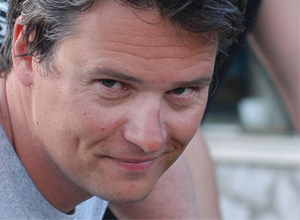 Telefilm pours coin into Mike Clattenburg and Michael Melski films
The Guys Who Move Furniture and Charlie Zone get the green light from the funding body.