Tommie-Amber Pirie
A71, Juice Worldwide pick up Pretend We're Kissing
The AFM deals for Matt Sadowski's debut feature came ahead of the film's world premiere at Whistler next month. (Sadowski pictured)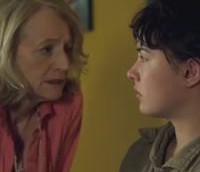 Director Bill Taylor on eventizing films outside the theatre
To help promote his upcoming film Don't Get Killed in Alaska, Taylor is looking to incite arts and book buffs to bulk-buy tickets in exchange for info-fuelled freebies.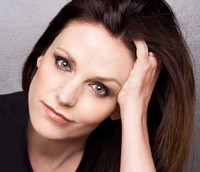 Bitten bewitched by new cast members
Tammy Isbell (pictured), Tommie-Amber Pirie, and Kiara Glasco will play a coven of witches for the second season of the series.
Former Canadian Power Rangers actor makes feature debut
Matt Sadowski (pictured) is directing Pretend We're Kissing in Toronto after securing financing from Telefilm Canada.
Katie Boland's Long Story, Short web series to bow on KoldCast TV
The web series, written and co-created by the Canadian actor, will premiere Aug. 19 on the international indie television network.
Shaftesbury acquires Boland web series, rolls cam on choir doc
The prodco and distributor is shopping actor Katie Boland's Long Story, Short (pictured) and one-hour TVO doc Unsung in Cannes this week.
Don't Get Killed in Alaska in production
The first feature from Laura Perlmutter and Andrew Nicholas McCann Smith's First Love Films, also director Bill Taylor's debut, is shooting in Picton and Toronto, Ontario.
ACTRA Toronto award noms announced
Nominated actors include Flashpoint's Cle Bennett, Down the Road Again's Jayne Eastwood and Stella and Sam's Robbie Fitzroy for voice.