TMN Go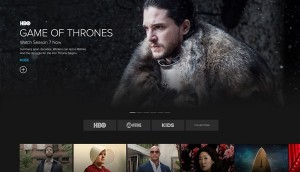 Bell Media rebrands TMN, launches tiered OTT service
The company reveals a major overhaul of its pay TV and OTT strategy, opening online access to programming previously restricted to linear subscribers.
Bell Media rolls out CTV GO
The free mobile and desktop app will allow for live and on-demand viewing.
Weekly roundup: TV premieres and new CMPA board members
Today's package of briefs includes news of the premiere of SHRED!, yap films' new factual series for Discovery (pictured).
Astral's TMN Go expands reach to Rogers subscribers
The addition of Rogers means that the streaming service is now available to almost 75% of TMN subscribers.