TIFF12
TIFF12: The Nexus of digital media and film – part one
In the first installment of a two-part Q&A, TIFF programmers Shane Smith and Nicholas Pagee discuss market interest in gaming and digital projects and cross-sector collaboration.
TIFF12: The battle to sell I Declare War
Co-directors Jason Lapeyre and Robert Wilson and producer Lewin Webb talk to Playback about the challenge of securing distribution for a film that doesn't fit inside a conventional niche market.
Kazik Radwanski ascends at TIFF with debut Tower
The Toronto-born director's feature takes North American bow at the festival and follows a string of shorts screened previously in Toronto.
TIFF12: Canadian filmmakers can bring deal-making expertise to Asia
Following the inaugural Asian Film Summit on Monday, TIFF artistic director Cameron Bailey talks about the opportunities for Canadian filmmakers across the Pacific.
Harnarine's Doubles wins Pitch This!
Director Rama Rau and Storyline Entertainment producer Ed Barreveld also received an honourable mention for their documentary, Unwanted.
TIFF12: Kastner has a ball with Disco doc
Toronto-based director Jamie Kastner (pictured) talks about taking viewers on a revisionist romp through the disco era in The Secret Disco Revolution.
Igor Drljaca discusses Bosnia's ghosts in Krivina
The debut feature from the Bosnian-Canadian director (pictured) bowed Sunday and has its final TIFF screening Tuesday Sept. 11 at 3 p.m.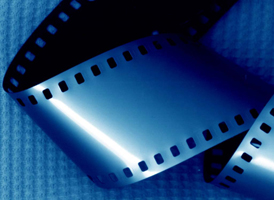 Canadian film urged to build brand for VOD distribution
"So how do you make Canadian film distinctive, something that stands out? Because it's a marketing hook that ultimately sells films on VOD," Tribeca Enterprises' Geoffrey Gilmore told a TIFF panel on Monday.
TIFF12: Discussing market opps for first-time filmmakers
Festival international programmer Jane Schoettle says that first-time filmmakers are using inventive ways to finance their films, which lets them retain artistic control and work with leaner budgets.
TIFF12: "Take money where you can get it," HBO's Nevins advises
HBO Documentary Films president Sheila Nevins kicked off TIFF's Doc Conference in Toronto Monday, advising filmmakers not to turn their noses up at brand funding.
TIFF12: Stories We Tell sold to U.K., Poland, Australia, U.S.
Canadian filmmaker Sarah Polley's doc debut (pictured) has been acquired by distributors in the U.S., U.K, Australia and Poland.
TIFF12: Geddes on genre films' strong market potential
The Midnight Madness programmer says that genre filmmakers should tap into grassroots level buzz generated by fans and audiences.