TIFF Top 10
What made TIFF's top-10 Canadian movies of 2017?
Adventures in Public School will open the 10-day festival, which will also showcase the debut features of Sadaf Foroughi and Wayne Wapeemukwa, among others.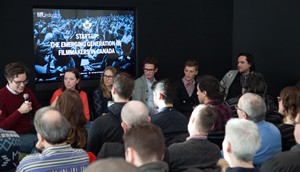 Building a filmmaker brand and digi distribution: TIFF Industry Day
As part of TIFF's Top Ten Film Festival, filmmakers and industry execs gathered at the Lightbox in Toronto to discuss issues and trends affecting indie filmmakers today.