TIFF STUDIO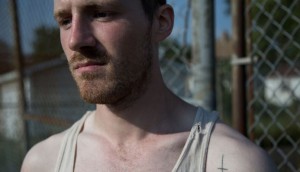 TIFF Studio to focus on storytelling in 2017
Hello Destroyer's Kevan Funk and Werewolf's Ashley McKenzie are among this year's 12 program participants.
TIFF announces 2015 Studio participants
Floyd Kane and Karen Shaw were among the producers chosen for the skill development and networking program.
Weekly roundup: Pitch contests, awards and premieres
This Friday's news briefs include premiere details for Muse and Parallel's half-hour animated comedy series Bounty Hunters (pictured), which is executive produced by Jeff Foxworthy
Blog: Networking on the Croissette
Phenomenal Films producer Cher Hawrysh (pictured) on how building relationships with sales agents can happen at unexpected moments.
Blog: Maximizing face time at the Cannes market
Picture Day producer Lauren Grant (pictured) discusses prepping for meetings with international producers and doc sales agents at the Cannes Film Festival.
Blog: The allure of New Zealand's market opportunities
From the Cannes Film Festival, producer Paula Devonshire (pictured) discusses a roundtable on collaboration opps with the New Zealand industry and its support for its First Nations filmmakers.
Blogging from Cannes: Market schedule efficiency
From the Cannes Film Festival, Scythia Films producer Daniel Bekerman (pictured) discusses juggling market meetings and spontaneous pitches.
Berlinale Talent Campus: The Masters
Blogging from Berlin, Scythia Films producer Daniel Bekerman learns about the craft of sound design from Walter Murch, and the filmmaking process of Hong Kong auteur Wong Kar-wai.
Blog: Set psychology and co-pro opps
From Berlinale, Devonshire Productions producer Paula Devonshire talks production motivation and meetings with producers from major European production centres.
Inside international co-pro and funding opps at Berlinale
In this installment of blogs from Berlin, producer Paula Devonshire delves into filming abroad and shares funding and co-pro opps from Chile, Norway and France.
Business and idealism: Navigating the split personality of Berlinale
Blogging from Berlin, Scythia Films producer and TIFF Studio participant Daniel Bekerman probes and pairs the lessons from the Talent Campus and the biz of the EFM.
Blogging from Berlinale: Seeking sales agents and casting crews
In the first installment of blogs from TIFF Studio participants at Berlinale, producer Cher Hawrysh writes about Canadian co-pros and the hunt for an international sales agent.