TIFF Kids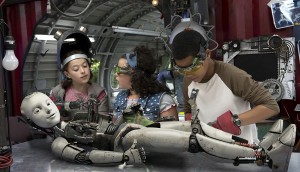 Bell Fund distributes $4.7M across 38 projects
Digital media companions for Canada's Smartest Person and Annedroids (pictured) were among those selected for financing in this latest round.
Justin Cutler to leave TIFF industry arm
TIFF's Industry Conference founder will depart at the end of February "to chart a new path in the film industry."
TIFF announces Wavelengths, adds galas
The festival unveiled a lengthy list of new films to its 2013 program, including films from Canucks Stephen Broomer and Chris Kennedy in its Wavelengths program (Broomer's Pepper's Ghost pictured).
TIFF Kids festival joins forces with Sesame Workshop
For the first time, Sesame Workshop will be participating in the public and industry programming at the 16th annual TIFF Kids International Film Festival, which is set to take place in Toronto, Canada, from April 9 to 21.
TIFF Kids industry programmers 'incredibly pleased' with week
TIFF's senior manager of sales and industry office, Justin Cutler, recaps the highlights for professionals over the week-long event.
Breaking up Sprockets: How TIFF targets young film-goers one festival at a time
Young film-going audiences are segmenting and fragmenting, festival director of programmes Shane Smith tells Playback Daily.