Thump Inc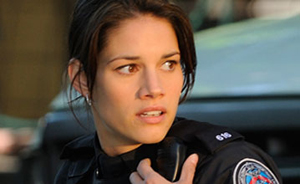 Rookie Blue heads to Italy
eOne has closed a free TV deal with Mediaset Italy for season two of Rookie Blue. The series will kick off June 16.
CTV makes multiple pilot and series orders
CTV has picked up the legal drama pilot Stay With Me from Sarrazin Couture Entertainment, and a medical drama pilot, Saving Hope, to be executive produced by Rookie Blue-creator Ilana Frank.
Camille Sullivan moves to Rookie Blue
Thump Inc. and Entertainment One have added Camille Sullivan to the second season shoot for Rookie Blue, the hit Canadian cop drama.
Rookie Blue in second season production
Global Television's Rookie Blue is shooting a second season in Toronto through to Christmas.
Rookie Blue beats Due South?
The latest record breaker: Rookie Blue is not only the most-watched Canadian TV show this year, it's also the highest-rated Canadian TV show in two decades, besting CTV's 1990s police drama Due South.