The Phantoms
The Phantoms wins International Emmy Kids Award
Pet School, from the UK satellite arm of Montreal-based Cineflix Media, also picked up an award at Monday's ceremony.
The Phantoms nabs intl Emmy kids award nod
(UDPATED) The TV movie from Dream Street Pictures follows the aftermath of a 2008 accident that claimed the lives of seven New Brunswick teenagers.
LTK, L.A. Complex scribes win at WGC screenwriting awards
The awards, hosted by Ryan Belleville and written by Bob Kerr, were handed out Monday night in Toronto.
Sudz Sutherland's The Phantoms promises cathartic TV for Canadians
The three-hanky TV movie from the CBC is less about whether a ragtag bunch of high school basketball players win or lose, but how a small New Brunswick town turns true-life tragedy into unlikely triumph.
The Phantoms starts production in New Brunswick
The CBC telefilm stars Tyler Johnston, Kyle Mac, Holly Deveaux, Greg Bryk and Wendel Meldrum.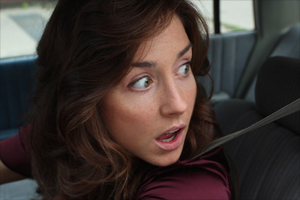 Cogeco Fund announces 20 recipients
CBC/SRC programming wins big as the latest round of funding is announced.