The Listener
The Listener goes silent after five seasons
The last episode of the Shaftesbury-produced series will air on CTV on Aug. 18.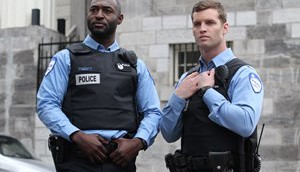 CTV extends encore strategy into summer
The network unveiled its summer lineup Monday, with Amazing Race Canada, The Listener and encore broadcasts of three originals on tap. (19-2 pictured.)
ION boards The Listener as coproducer
The U.S. cable channel signs on as the exclusive American broadcaster for the series, which is currently in production on its fifth season.
Production starts of season 5 of The Listener
Cast and crew have set up shop in the newly expanded Pinewood Studios, a move from the series' previous home base in Hamilton.
CTV orders fifth season of The Listener
The MIPCOM announcement will see the Shaftesbury-produced series return for a 2014 run.
Amazing Race Canada anchors CTV summer sked
The network is banking on Mondays to draw viewers with The Amazing Race Canada and the debut of new sitcom Satisfaction, to be followed by the returning Anger Management.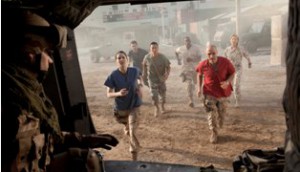 Annual report: CMF Canadian TV investment climbs
Most of the funding from the industry/public fund went into homegrown dramas like Combat Hospital (pictured) and Radio-Canada's 19-2.
CTV flicks a digital Switch
The six ep digital series, a spin-off from the The Listener, will act as an extension to the primetime drama.
CTV orders up more of The Listener, Saving Hope
The network ordered 13 episodes each of the original homegrown dramas (The Listener pictured here), both shot in Toronto.
CTV unveils summer schedule, Saving Hope to debut June 7
The top-rated Canadian network will also debut the third season of The Listener from Shaftesbury Films from May 30.
MIPCOM 2011: ION takes The Listener stateside a second time
The CTV drama from Shaftesbury Films is returning to U.S. primetime on ION Television, which found earlier ratings success with Flashpoint and The Border.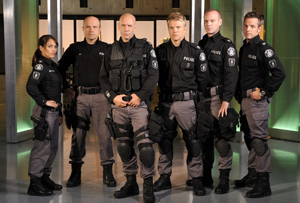 CTV greenlights new seasons for popular Canadian dramas
Ahead of its upfront presentation Thursday, CTV reveals orders for new seasons of Canadian series.