The Kennedys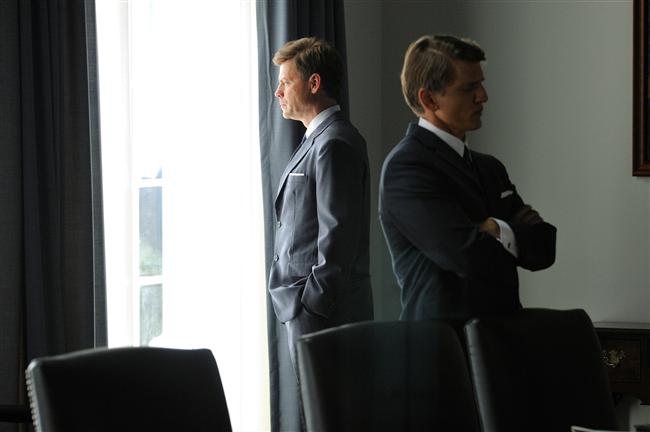 Muse inks format-sales deal with Singapore's Bomanbridge
Under the agreement, Bomanbridge will shop the remake rights to Muse's scripted series, such as The Kennedys and TUT, in Asia.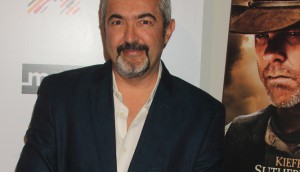 Production on Muse's The Kennedys sequel set for May
The four-hour miniseries goes to camera in Toronto this spring. (Director Jon Cassar pictured.)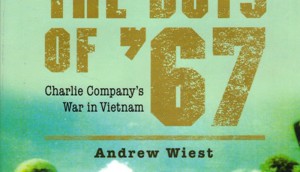 Muse to coproduce Vietnam drama for History U.S.
The Montreal-based producer is pacting with A+E Studios on the American war drama.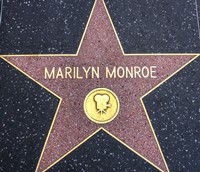 Lifetime miniseries Marilyn to shoot in Toronto
The team behind The Kennedys has returned to shoot the Marilyn event series from early December to February.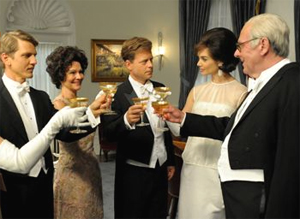 MIPCOM: Muse to produce The Kennedys – After Camelot miniseries
Corus and U.S.-based ReelzChannel have ordered the four-episode project, to be shot in Toronto. (Pictured: 2011′s The Kennedys.)
Ben Kingsley to star in Muse's Tut miniseries
The Spike TV show will be shot in Morroco and Canada from September to December 2014.
A Dangerous Method, Borgias, Kennedys sweep DGC Awards
The period costume dramas swept the awards, taking honours for best series and mini-series, sound editing and production design (The Borgias pictured here).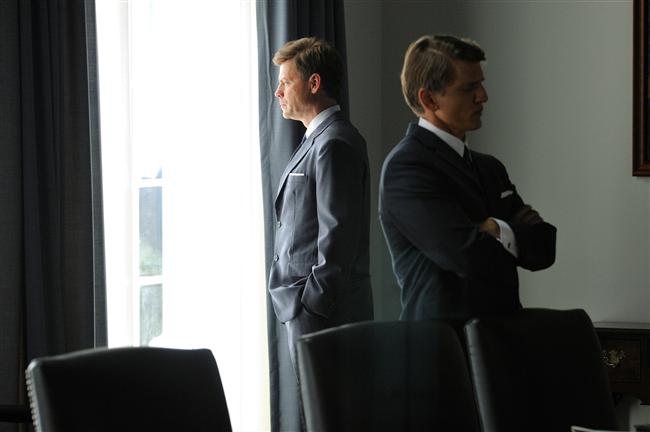 Pepper nabs Emmy for Kennedys role
The Canadian actor wins more accolades for his portrayal of Bobby Kennedy.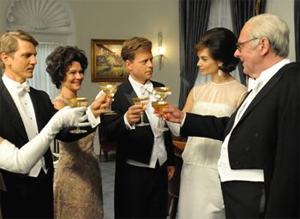 The Kennedys nabs three Creative Arts Emmys
The Muse Entertainment miniseries is honoured south of the border, as are copros The Borgias and The Pillars of the Earth.
Call Me Fitz comes up big at Geminis
As the Geminis gets its groove back, the HBO Canada comedy picks up six trophies on the second night of Canada's TV awards.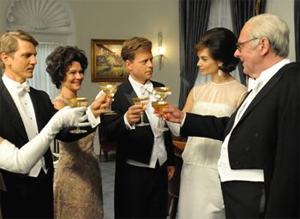 The Kennedys leads Canadian nods at Emmys
The Kennedys, The Borgias, and The Pillars of the Earth land multiple nominations at the 63rd Primetime Emmy Awards.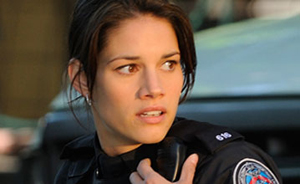 Global goes heavy on drama for summer season
Its latest original drama, Combat Hospital, leads the summer schedule and Rookie Blue returns.