The Colony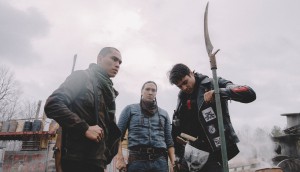 Blood Quantum's decade-long wait for a zeitgeist moment
How the team behind the Indigenous genre flick persevered and plotted a course to take the $5.2-million film to Shudder, TIFF and around the globe.
Telefilm puts $14M into nine feature films
Denis Villeneuve's An Enemy and Jeff Renfroe's The Colony topped the funding list, receiving $3.6 million and $2.3 million, respectively.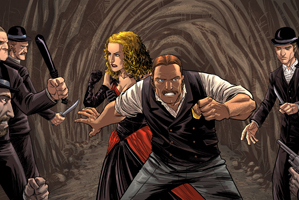 Inside the WGC Awards with nominee Patrick Tarr
The screenwriter, who is nominated in the shorts and web series category for the Murdoch Mysteries: The Curse of the Lost Pharaohs ep "The Vanished Corpse," talks to Playback about his craft and the future of screenwriting.
The Colony in production in Toronto and North Bay
The sci-fi thriller is shooting in studio and on location inside North Bay's former NORAD base, the Underground Complex.
Alcina Pictures' The Colony set for production in Toronto
Writer/director's Jeff Renfroe's long-awaited sci-fi thriller is booked into Pinewood Toronto Studios from Feb. 22 to the end of March.