The Borgias
MIPCOM: John Morayniss on refocusing CanCon, TV regs
The eOne TV boss tells Playback Daily new technologies mean old rules restrict creativity and Canadian industry growth, and must change.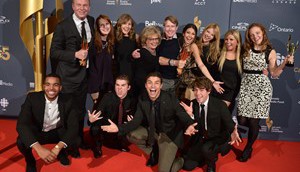 Orphan Black, Degrassi win big at second night of 2014 CSAs
A raft of trophies for its scripted series, including The Borgias and Borealis, makes it a winning night for Bell Media, which took home 27 Screenies.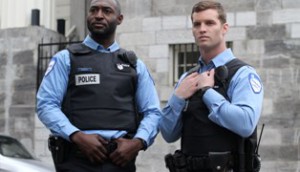 19-2 reboot debuts strongly on Bravo
The specialty channel got its best bow from an original series since The Borgias.
Canucks net ASC nods
Nominees include Pierre Gill for his work onThe Borgias, and Matthew J. Lloyd for Amazon's Alpha House pilot (pictured).
The Borgias ending after three seasons
The period drama was an Irish-Canadian-Hungarian coproduction shot entirely in Europe.
Canadian social TV top 3 – week of April 14
This week we see that The Borgias' third season debut and Lost Girl's third season end both caused social media spikes but Big Brother Canada remained the one to beat.
Weekly roundup: Premieres and awards news
This week's news includes notice that Z Films' documentary We are Here (pictured) has wrapped, and the DGC's Quebec Council has new board members.
Weekly roundup: ideaBOOST and film and TV premieres
This pre-Easter edition of our briefs includes premiere news for homegrown TV series, as well as Canuck-made films at the Toronto Jewish Film Festival (Jews and Money pictured).