The Big Bang Theory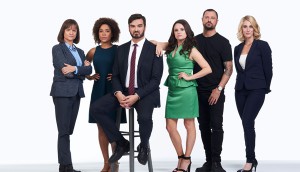 Can broader appeal and co-viewing keep Comedy laughing?
The channel is doubling down on a strategy that has served it well over 20 years, relying on syndicated and second-window hits to provide viewers with TV comfort food.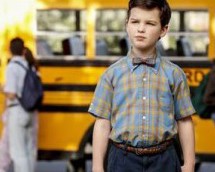 Bell Media unveils L.A. Screenings pickups
The 13-title acquisition roster includes Tassie Cameron-created mystery thriller Ten Days in the Valley and The Big Bang Theory spinoff Young Sheldon.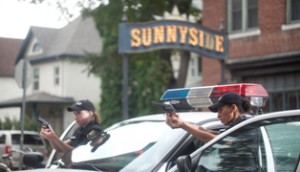 Sunnyside premieres to okay ratings on City
The Dan Redican and Gary Pearson sketch comedy series debuted head-to-head with The Big Bang Theory.
Big winners in Canadian fall 2014 TV season revealed
CTV has top-rated TV series in The Big Bang Theory returning to Thursday nights and Gotham as the most-watched new show.
2014 Upfronts: CTV, CTV Two unveil fall schedules
The channel has re-upped Spun Out for mid-season, added a new MasterChef Canada special and built a new strategy around short-run series timeslot sharing. (Spun Out pictured.)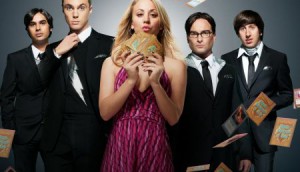 The Big Bang Theory: CTV's Cancon booster
As the ratings powerhouse is renewed for three more seasons, CTV programming topper Phil King discusses its power as a lead-in for original content.
Bell Media rolls out CTV GO
The free mobile and desktop app will allow for live and on-demand viewing.
Fall TV: The Big Bang Theory premieres to record-breaking ratings
The series returned to Thursday nights on CTV with chart-topping ratings, while Robin Williams' new comedy The Crazy Ones launches on City against Grey's.
CTV reduces Big Bang Theory on Saturday nights as NHL returns
The CBS comedy airing now at 10 p.m. and 10:30 p.m. Saturdays comes as it remains a top-rated series with its first episodes of 2013.
Big Bang Night in Canada: trademark infringement or publicity stunt?
The CBC and Bell Media fought a short-lived legal tussle over the words "in Canada" used to promote CTV's two-hour The Big Bang Theory comedy block on Saturday nights, against Hockey Night in Canada on the pubcaster's schedule.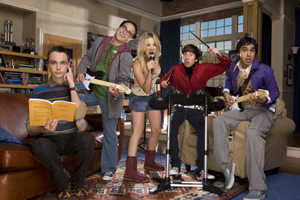 TV's top 10 television programs of 2011
The Big Bang Theory,American Idol, and The Amazing Race were amongst the top 10 TV programs of 2011.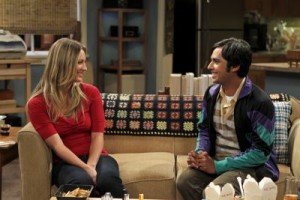 The Big Bang Theory proves itself with Canadian ratings
CTV says the series' recent average of 4.01 million viewers posts a record for a continuing series on the Canadian TV dial.