The Bachelor Canada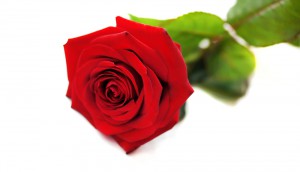 W commissions The Bachelor Canada
After two seasons on Roger's owned City, the reality series is headed to the Corus-owned specialty.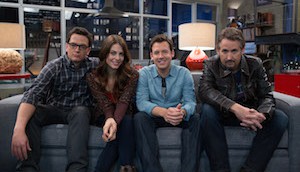 Rogers Media unveils 2014-15 schedule
The broadcaster on Tuesday rolled out new U.S. dramas, comedies and reality series to Canadian advertisers. (Package Deal pictured)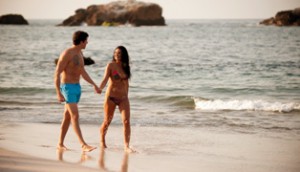 Rogers Media puts its mark on Bachelor format
A new online component to the series, distinct from the U.S. version, allows users to vote on one of three bachelorettes to be cast for season two.
Rogers Doc & Cable Fund doles out $3.15M
The amount will be distributed over 11 projects, including Good Human Productions for The Bachelor Canada and Talking Dead Productions for Mom's a Medium.
CTV, City plan second seasons of format adaptations
Producers of Amazing Race Canada and The Bachelor Canada have put out a call for cast members for sophomore runs in 2014.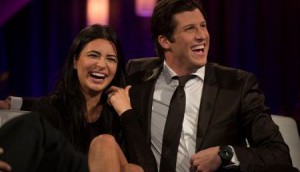 Warner Bros. sells Bachelor Canada to MusiquePlus, MusiMax
The Astral Media pick-up comes fast on the heels of the Rogers/City dating competition series concluding with Brad Smith proposing to Bianka Kamber (pictured).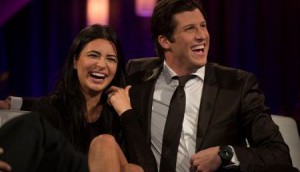 Rogers greenlights The Bachelor Canada for season two
After becoming a solid ratings-earner for Citytv during its first season, more roses will be handed out in 2014.
Robert Hardy boards Force Four Entertainment
UPDATED: The former CTV exec becomes head of development as the Vancouver producer completes The Bachelor Canada and the Seed sitcom for Citytv.
The road to The Bachelor Canada
The show's supervising producer Sean Devries and Rogers Media's director of original programming Claire Freeland discuss making the homegrown version of the U.S. hit.
Former Bachelorette Jillian Harris: TV is a business
"If you're not making money, you're doing something wrong," Harris said of Force Four's The Bachelor Canada series.
Citytv triggers a social promotion for The Bachelor Canada
The Rogers Media-owned channel is doing its part to reach viewers already chatting about the series with the launch of a social media app.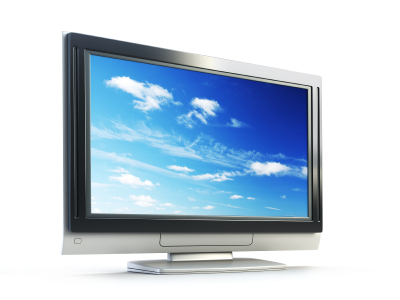 Inside Citytv's Cancon lineup
New original comedies Package Deal from Thunderbird Films and Seed from Force Four Entertainment will air in mid-season slots, likely in early 2013.