TFO
DHX Media inks Canadian content deals
The Halifax-based kids producer and distributor has secured deals for series like Johnny Test (pictured) and Angela Anaconda across TV and digital platforms.
TFO partners with NFB to promote French programming
The three-year agreement will see the two public organizations pool their resources in digital markets to produce and distribute content (NFB's Tom Perlmutter pictured).
Mouk treks to Canada
Paris-based prodco Millimages has inked broadcasting deals with TVO and TFO for its hit 2D-animated preschool series Mouk.
Former NFB head Jacques Bensimon passes away
He headed the board from 2001 to 2006 when the agency was adjusting to $26 million in cuts sustained throughout the 1990s.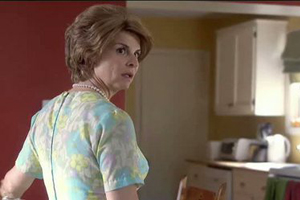 Quebecor Fund unveils round of TV funding
Over $2 million is being distributed to 10 prodcos, including Bye Bye RBO and Glacialis Productions.
O'Farrell takes over TFO
Glenn O'Farrell has taken over as president and CEO of TFO, Ontario's public, French-language educational network.