Temple Street Productions
MIPCOM13: Collaboration in a global TV industry key to success, argue execs
TV execs including MGM Studios' Roma Khanna and No Equal's J.B. Sugar discuss the growing trend of international financing for scripted dramas.
MIPCOM13: Temple Street to produce Killjoys for Space
The interplanetary bounty hunter drama from showrunner Michelle Lovretta (pictured) is set for a 2014 debut and follows the indie producer's success with Orphan Black for Space and BBC America.
Production begins on Orphan Black second season
The second season of the conspiracy clone thriller is shooting in studio and on location in Toronto until February 2014.
Carlos Pacheco appointed Boat Rocker director of partnerships
The former JFL digital director (pictured) will be responsible for forming partnerships with emerging and established YouTube talent, and brands looking to create original digital content.
Tatiana Maslany triumphs at TCAs
The Canadian actor wins the award for Individual Achievement in Drama at the Television Critics Association (TCA) awards in Beverly Hills on Aug. 3.
Season two of The Next Step starts principal photography
Family Channel and Temple Street said that the second season will include 30 half-hour episodes as well as exclusive online content.
Orphan Black to jump from Space to CTV for encore
The conventional TV debut for the Bell Media and BBC America co-production starring Tatiana Maslany (pictured) will take place Aug. 16.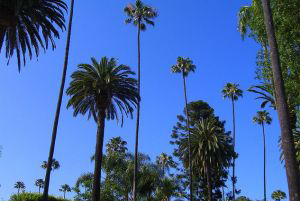 Temple Street expands into U.S.
The move, which includes hiring Tayfun King as factual head of development in the new L.A. office, is the latest in the company's strategy to expand its scripted, factual and digital initiatives.
Temple Street takes The Next Step with Segal for licensing
Segal Licensing will be responsible for marketing the tween dance drama (pictured) through events, merchandise and publications.
Tatiana Maslany wins CCTA for Orphan Black
The Canuck actress (pictured) also received a nod in this year's Television Critics' Association awards, along with Orphan Black, Daniel Tiger's Neighbourhood and William Shatner.
Temple Street Media Ventures launches Boat Rocker Studios
Working with YouTube, the original digital content studio will create a hub for online creators to produce next-gen content.
Temple Street ups Michel Pratte to lead digital content expansion
The former director of strategy and business development will head the newly-formed Temple Street Media Ventures, effective immediately.