Telefilm Canada Feature Comedy Exchange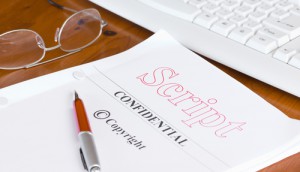 CFC's Comedy Exchange participants head to L.A.
Former Motive showrunner Dennis Heaton, writer/director Jeremy Lalonde and producer Emily Alden will all pitch their flicks in California.
CFC names Feature Comedy Exchange participants
Four teams and projects, including Bruce McDonald's Red Light Green Light, have been chosen to participate in the program.
CFC announces three teams for comedy exchange
The producer-writer teams will be mentored by high-profile comedy execs and talent, with the goal of increasing the strength of their feature comedies for the international marketplace.
CFC unveils first Comedy Exchange teams
Don't Talk to Irene, Preggoland and True Patriot Love have been selected for the program that provides script feedback and marketplace expertise from comedy and business execs.
CFC, JFL and Telefilm launch new Comedy Exchange
The new initiative, replacing the Features Comedy Lab, will put a deeper emphasis on boosting Canadian projects south of the border and developing relationships in the U.S. marketplace.