Super Écran
Incendo starts shooting Time of Death in Montreal
The pay TV movie stars Kathleen Robertson (pictured) as a FBI agent out to solve a murder before tragedy befalls the next victim.
Incendo's The Perfect Surrogate in production in Montreal
The made-for-TV movie, starring Mia Kirschner, Rachel Blanchard and David Julian Hirsch, shoots through to June 21.
Incendo shooting Willed to Kill, prepping The Perfect Surrogate in Montreal
Jean Bureau and Stephen Greenberg's production shop is shooting its 50th TV movie, starring Sarah Jane Morris, ahead of a Lifetime telefilm to be directed by Adrian Wills shooting in June.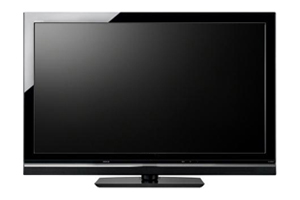 Astral and Corus see ad and subscriber growth
An improving economy continues to lift advertising and subscriber growth at Canadian specialty and pay TV operators.
The Kennedys goes international
All's well that ends well: Muse Distribution International has secured 50 foreign sales for its controversial mini-series The Kennedys.
CRTC defends Super-Ecran's monopoly against Quebecor Media bid
Astral Media's Super Ecran pay television channel will not face competition in the French-language market from TVA Group's proposed pay TV movie channel Cine-TVA service, the CRTC ruled Friday.
Gillis cast for Stealing Paradise
Manitoba's Tammy Gillis (Endgame, Shattered) has been cast opposite Rachael Leigh Cook in Stealing Paradise, a thriller set for a 2011 release. The film will air on The Movie Network, Movie Central and Super Ecran.
Incendo starts Stealing Paradise
Montreal's Incendo has begun principle photography on Stealing Paradise, the company's fifth TV movie of 2010.