Sudz Sutherland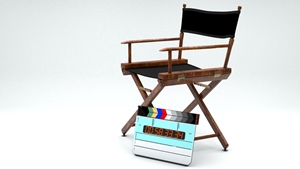 In Brief: Canadian Academy launches Apprenticeship for Women Directors
In other news of the week, Allan Joli-Coeur announced his departure from the Shaw Rocket Fund and Valerie Creighton will be feted by Toronto's Female Eye Film Festival.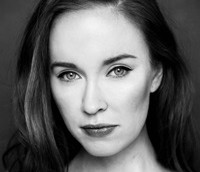 Shoot the Messenger gets underway in Toronto
The series was co-created by Hungry Eyes' Jennifer Holness and Sudz Sutherland. (Star Elyse Levesque pictured.)
Telefilm/CFC comedy boot camp unveils 4 new projects
Scripts by directors Sudz Sutherland, Robert Cuffley and Jason James are among the latest projects for the Telefilm Canada Feature Comedy Exchange.
The Phantoms wins International Emmy Kids Award
Pet School, from the UK satellite arm of Montreal-based Cineflix Media, also picked up an award at Monday's ceremony.
The Phantoms nabs intl Emmy kids award nod
(UDPATED) The TV movie from Dream Street Pictures follows the aftermath of a 2008 accident that claimed the lives of seven New Brunswick teenagers.
Sudz Sutherland's Mu$ic Biz app: the power of hip hop and gaming
Is this the cross-promotion boost the Canadian music and gaming industries need? The Canada Media Fund is betting as much, having invested $585,000 in the veteran film and TV director's mobile app for hip hop lovers.
Sudz Sutherland's The Phantoms promises cathartic TV for Canadians
The three-hanky TV movie from the CBC is less about whether a ragtag bunch of high school basketball players win or lose, but how a small New Brunswick town turns true-life tragedy into unlikely triumph.
Whistler Fest adds to Borsos competition lineup
Eight Canadian titles will compete, including Martin Laroche's Fair Sex, Sean Garrity's Blood Pressure and My Awkward Sexual Adventure and David Mortin's Mad Ship (pictured).
TIFF12: Canadian filmmakers encouraged to tell global stories
Home Again (pictured) director Sudz Sutherland and War Witch director Kim Nguyen say audiences are increasingly interested in stories from beyond Canadian borders.
Harold Greenberg Fund puts equity into two upcoming features
Sudz Sutherland's Home Again and Richie Mehta's I'll Follow You Down received funding through the program.
Tatyana Ali takes lead in Sudz Sutherland's Home Again feature
The indie drama is shooting in Jamaica, Trinidad and Canada, and also stars Lyriq Bent, Stephan James and C.C.H. Pounder.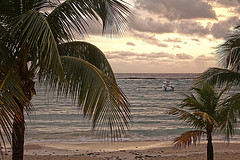 Sudz Sutherland's Home Again to shoot in early 2012
The dramatic feature about three adults deported back to the country of their birth, Jamaica, will shoot for six weeks in Jamaica and Trinidad.