Streaming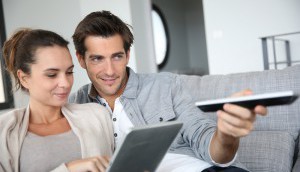 Profile of a binge watcher
They're young, high-income and more than half have children at home, according to new research from MTM on people who marathon-view content.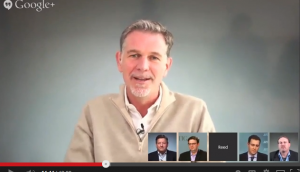 Five things to take away from Netflix's earnings report
Netflix offers a glimpse into its plans for the future on Wednesday, discussing an increased original programming budget and possible new pricing plans.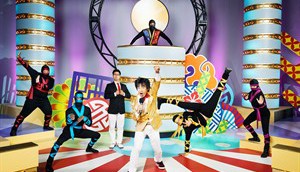 YouTube names Canadian Collab program participants
Who will be the next Walk Off The Earth or Corey Vidal? YouTube aims to help creators improve content and build a fanase. (Japanizi: Going, Going, Gong! pictured.)
Online comedy gatekeepers on crafting winning premium web video
Top TV and internet execs gathered to talk about cat videos that go viral, crowd-funding to kickstart projects and how long the funny should be to suit digital audiences.
Stream wrap-up: The online content strategies that shined
The question of whether content creators should diversify or put themselves at the mercy of YouTube dominated debate at the world's first internet TV market and conference in Santa Monica.
Traditional publishers ramp up original video strategies
In a session about new original video heavyweights, Conde Nast's chief digital officer talked about being nimble with his brand's digital properties, while The New York Times video division said it is heavily investing in video.
Digital networks see linear TV ripe for replacement
"Advertising dollars eventually follow eyeballs. The eyeballs are usually way ahead of the ad dollars," said Maker Studios exec Chris M. Williams (pictured) at the Santa Monica internet TV conference.
Stream: Tips on how to engage online
Digital experts from Geek and Sundry, FishBowl Worldwide Media (VP and GM David Beebe pictured) and ChannelMeter shared their best methods on how to build audiences, weighing in on the power and potential of assorted social media platforms.
Alexander Manu on new behaviour space for digital content
The internet guru (pictured) said during his Stream keynote speech that entertainment content today must do more for consumers in an age when digital media can be accessed on multiple platforms.
Why originated brand content is your best bet for Cannes Lions glory
Digitas exec John McCarus (pictured) told a Stream panel on online branded entertainment that premium content made, rather than sponsored, by a brand, has the best chance to win industry kudos.
Case study: Yahoo!'s Burning Love as breakout online drama
The spoof of TV dating competition shows grabbed over 11 million views during its first season before jumping to the E! network.