Strategic Partners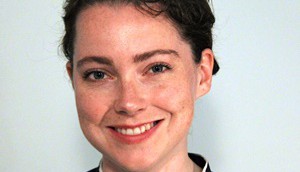 Strategic Partners rebrands, adds new program manager
The renamed copro market in Halifax, FIN Partners, is led by program manager Morgan Salter.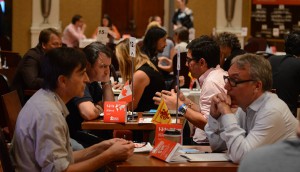 Strategic Partners names 2017 projects
Projects from Hungry Eyes Film & Television and Shaftesbury are heading to the copro market in September.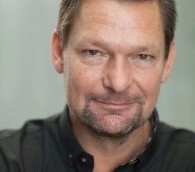 Why Danish pubcasting exec Lars Hermann is headed to Halifax
Hermann, deputy head of drama at Denmark's DR (pictured), discusses the benefits of international coproductions.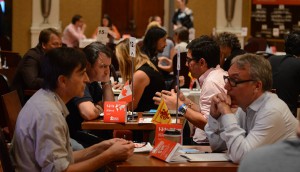 Strategic Partners switches its strategy
The Atlantic Film Festival coproduction market will change to a project-based slate.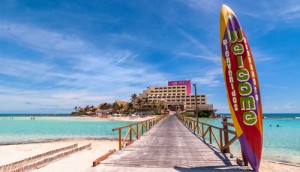 Canadian producers headed south for coproductions
Canadians are headed to Brazil and Los Cabos following Strategic Partners' spotlight on Latin America at its 17th edition, which wrapped on Sept. 14.
Mariela Besuievsky, Peter Gerard to keynote Strategic Partners
"She's been through the trenches," Strategic Partners' Laura MacKenzie tells Playback of booking Spanish film producer Besuievsky to keynote the 2014 event.
Trans Atlantic Partners names Canadian producers attending
The seven-strong Canadian contingent will join another 15 American and European colleagues at the coproduction training forum in Berlin and Halifax.
Strategic Partners: Noreen Halpern on successful copros (part 2)
The second of Playback's two-part story on coproduction success from Strategic Partners in Halifax, NS, featuring veteran TV producer Noreen Halpern.
Strategic Partners: Noreen Halpern on building successful copros
The veteran TV exec outlines successful coproduction structures and opportunities in her keynote at the annual conference and networking event in Halifax, NS.
Strategic Partners unveils co-pro conference lineup
Noreen Halpern (pictured), James Milward, Kathleen Meek and Karthiga Ratnasabapathy are among the speakers and panelists to appear in Halifax.
Jan Miller steps down as Strategic Partners director after 15 years
(UPDATED) The departure follows news last week that Lia Rinaldo is leaving the Atlantic Film Festival in Halifax as festival director after 22 years in the post (Miller pictured).
U.S. and U.K. producers focus of Strategic Partners 2012
As foreign producers increasingly target L.A. and London for film financing, the Halifax co-production conference will spotlight U.S. and U.K. markets.