Stephen Greenberg
Keshet, Facet4 ink co-development deal
The partnership will see the two companies develop comedy and drama projects for the Canadian and international market.
FACET4, Breakthrough launch new partnership
The Greenberg siblings' production and financing company has partnered with Breakthrough on developing unscripted lifestyle programming.
Greenbergs' FACET4 Media unveils reality slate
Stephen Greenberg's production shingle – run with Anna-Sue and Jamie Greenberg – will be shopping the new series at Realscreen Summit.
Incendo appoints new COO
The company appoints Jean-Phillipe Normandeau (pictured) as COO a month after co-founder Stephen Greenberg hands the reins to Jean Bureau as company president and sole shareholder.
Incendo co-chief Stephen Greenberg stepping down
With his departure, partner and co-founder Jean Bureau becomes the company's president and sole shareholder (Bureau and Greenberg pictured).
Incendo starts shooting Time of Death in Montreal
The pay TV movie stars Kathleen Robertson (pictured) as a FBI agent out to solve a murder before tragedy befalls the next victim.
Incendo shooting Willed to Kill, prepping The Perfect Surrogate in Montreal
Jean Bureau and Stephen Greenberg's production shop is shooting its 50th TV movie, starring Sarah Jane Morris, ahead of a Lifetime telefilm to be directed by Adrian Wills shooting in June.
Incendo names Ian Whitehead head of production
The veteran Montreal producer, whose credits include 18 to Life, pictured, will stick-handle production at the indie producer led by Jean Bureau and Stephen Greenberg.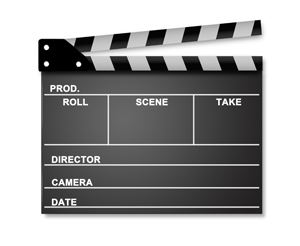 Incendo kicks-off Look Again MOW
While the prodco will mark its 50th made-for-TV movie this year, company co-founder Jean Bureau suggests that this year will also see the company diversify further: "2011 will also mark the expansion of our development activities in the television series and mini-series business."
Incendo starts Stealing Paradise
Montreal's Incendo has begun principle photography on Stealing Paradise, the company's fifth TV movie of 2010.