Stephanie Morgenstern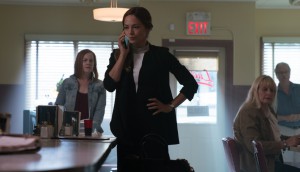 Season two of Burden of Truth underway
The Kristin Kreuk-starrer has cameras rolling in Winnipeg ahead of its U.S. debut on the CW later this month, with some new faces behind the camera and in the writers' room.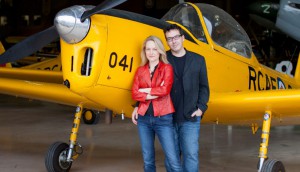 Who won big at the WGC Awards?
X Company, Letterkenny and Maudie scribes nabbed some hardware at the annual Writers Guild of Canada gala. Check out who else picked up a trophy.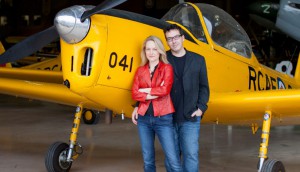 Showrunners talk TV
Playback magazine rounds up some of the country's top drama showrunners to find out how they are navigating turbulent times in Canadian TV.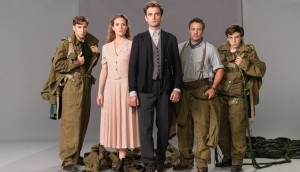 X Company gets Hungary for season two
Co-creator Mark Ellis on the pros and cons of shooting in Budapest and Temple Street's Kerry Appleyard on bringing Amanda Tapping on board.
Hugh Dillon, Evelyne Brochu join Camp X
The Temple Street Productions and CBC Second World War drama is now in production. (Dillon pictured.)
LTK, L.A. Complex scribes win at WGC screenwriting awards
The awards, hosted by Ryan Belleville and written by Bob Kerr, were handed out Monday night in Toronto.
CTV, CBC developing separate dramas from Mark Ellis and Stephanie Morgenstern
Both networks confirm to Playback they have possible dramas in the works with the Flashpoint creators (pictured).
In the writers' room with Flashpoint
Mark Ellis, Stephanie Morgenstern, Adam Barken and Larry Bambrick on writing the final season, and the best pitches that didn't make it to screen (including Barken's alternate theme song).
WGC Screenwriting Awards Finalists Announced
Among the 34 finalists are the writers behind Flashpoint, Todd and the Book of Pure Evil (pictured) and Murdoch Mysteries.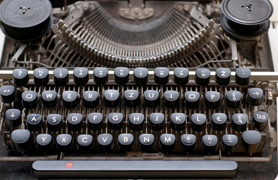 Canada Screenwriting Awards honors scribes
Canadian screenwriters were a joyous lot Monday night at their Writers Guild of Canada Screenwriting Awards, having just snagged much-needed new work from private broadcasters through the new CRTC 2010 TV Policy.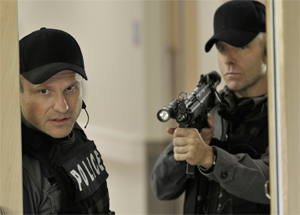 Flashpoint syndicates in US on ION
The Canadian producers of Flashpoint have inked a U.S. syndication deal that will see upcoming original episodes of the Toronto-shot cop drama air on both CBS and U.S. cable channel ION, Anne Marie La Traverse and Bill Mustos said Friday.