Sportscentre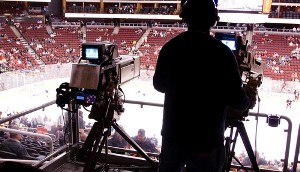 TSN adds three new channels
An extension of the two channels currently in the network, TSN3, TSN4 and TSN5 will launch later this fall.
CTV sells out the Super Bowl
Who's in the game ad-wise and what they're paying for airtime.
TSN's Jay Onrait and Dan O'Toole headed to Los Angeles
The broadcast duo will present a sports highlight show on Fox Sports 1 after leaving the Canadian sports specialty channel's Sportscentre show in late June (Onrait and O'Toole pictured).