Smiley Guy Studios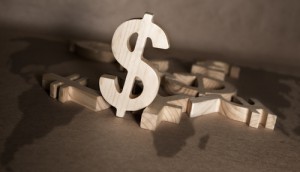 IPF distributes nearly $2 million across 16 projects
The funding went to scripted drama series for digital platforms, including Yellow Bear Studios' Riding Hood and iThentic's Save Me.
Smiley Guy's hockey-ballet holiday mashup set for CBC
The Toronto animation studio has produced a uniquely Canadian tale with universal themes for CBC's holiday lineup.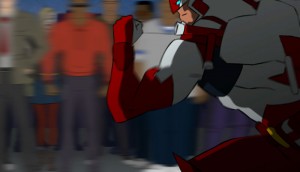 Captain Canuck sets fall debut for season two
The web series based on the classic character will return with its all-star voice cast in time for Halloween.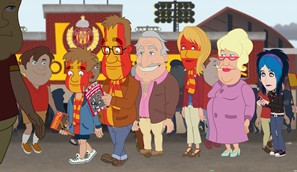 Bite TV debuts Smiley Guy Studios' cartoon Warren United
The animated comedy about football and family was created by Bill Freedman, an expat Torontonian in London, England.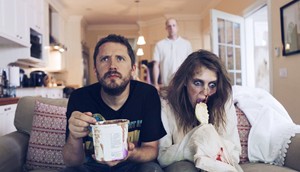 FEARnet, Bite TV acquire SOS: Save Our Skins
The U.K.-Canada coproduction from Canadian partners Duopoly, Farmhouse Productions and Smiley Guy Studios bows April 1 in the U.S. and on April 5 in Canada.
CMF invests $3.4 million in 11 doc projects
Eye Steel Film, Rhombus Media and Real to Reel Productions are among the funding recipients in the Canada Media Fund's convergent stream point-of-view documentary program.
Tatiana Maslany joins Captain Canuck web series
The Orphan Black star (pictured) joins the five-part web series, slated to launch July 1 online.
Laura Vandervoort joins Captain Canuck web series
The Bitten star (pictured) will voice the character of Blue Fox, an elusive and deadly mercenary.
Captain Canuck remake to include Smiley Guy Studios web series
The move comes as Telefilm Canada and Saskfilm get behind development of a movie adaptation from Minds Eye Entertainment.
Secret Location, NFB take two wins each at Digi Awards
Also taking top honours during the ceremony Tuesday night were Smokebomb Entertainment, Blue Ant Media, ZED.TO, CBC and iThentic/3 o'clock.tv and others.
The Brothers Sandhu coming to Kids' CBC
The animated series for preschoolers follows the adventures of three Punjabi brothers as they adapt their South Asian customs to their new western surroundings.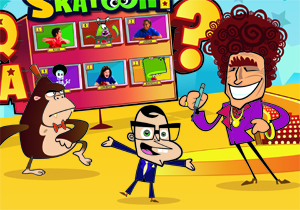 Smiley Guy Studios partnering with U.K.-based Whole Hog on What a Croc!
The Canadian producer is working with Skatoony creators James Fox and Richard Brookes on the hybrid live action/animated crime-solving game show.