Slugterra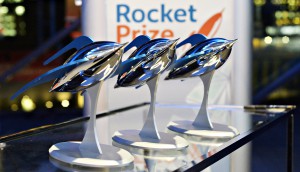 Rocket Science: The Shaw Rocket Fund @ 20
While the kids biz still faces some of its biggest challenges yet, CEO Agnes Augustin says helping producers and creators problem-solve is the fuel that fires the Fund.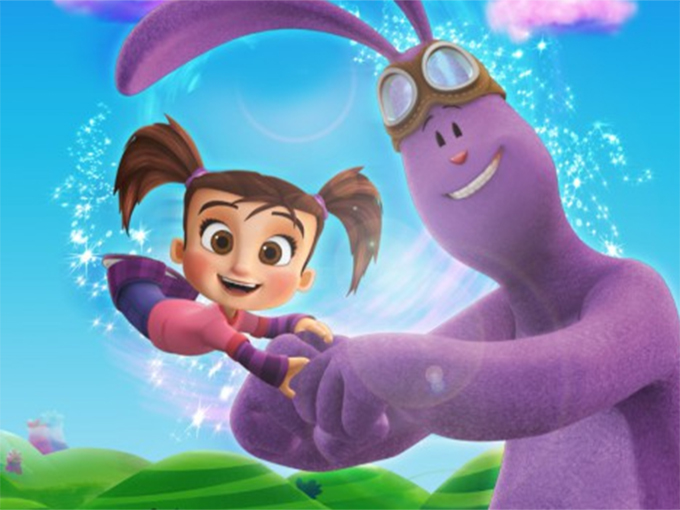 Canada's Shaw Rocket Prize winners announced
The winners, including Kate & Mim-Mim (pictured) from DHX Media, will each receive $25,000 from the youth programming fund.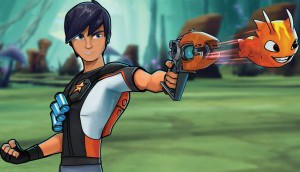 Burger King serves up global Slugterra, Lalaloopsy promo
The fast food giant has launched a global promotion featuring Slugterra and Lalaloopsy toys with kids meals.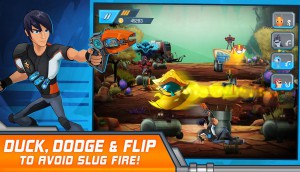 DHX Media to release new Slugterra mobile game
Slugterra is slinging its way into a new mobile game, Slugterra: Slugslinger Showdown, building upon the success of the property's first mobile game which was launched in 2012.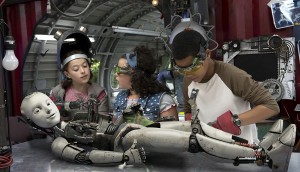 Bell Fund distributes $4.7M across 38 projects
Digital media companions for Canada's Smartest Person and Annedroids (pictured) were among those selected for financing in this latest round.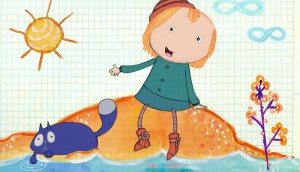 Shaw Rocket Prize names 2014 finalists
The nine finalists for the 2014 Shaw Rocket Prize include 9 Story's preschool property Peg + Cat (pictured) and Nerd Corps' Slugterra.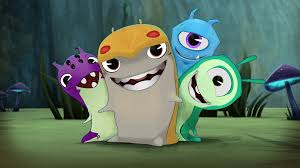 Slugterra primed for big-screen debut
Slugterra: Return of the Elemental, courtesy of Nerd Corps Entertainment, Shout! Factory and Screenvision, will see a limited theatrical release in the U.S. this August.
Deals: Peace Point, Nerd Corps, Mongrel
In sales and acquisitions this week, Peace Point sells lifestyle titles internationally, while Mongrel picks up Canadian rights to Liza Johnson's Loveship (pictured).
Slugterra heads to China in wide-ranging deal
Nerd Corps' boy-skewing action property will launch in China through a deal between the Vancouver animation studio and Beijing, China-based Ciwen Media Group.
Licensing deals abound for Slugterra brand
The boy-skewing action property from Vancouver-based Nerd Corps Entertainment is the focus of new international licensing deals as the company looks to explore additional product and promotional opportunities.
Nerd Corps to produce Slugterra TV movie
Vancouver-based Nerd Corps will produce Slugterra: Ghoul from Beyond, for a spring 2014 release.
Slugterra finds momentum in Latin America
As Nerd Corps' Slugterra brand picks up the pace in the U.K., the boy-skewing property is now the focus of a top-performing iOS app and new licensing deals across Central and South America.