Sisters & Brothers
Canadian filmmakers recall Cory Monteith as a down-to-earth, generous actor
Vancouver director Carl Bessai and Halifax writer-director Gia Milani talk to Playback about working with the Glee actor (pictured).
Sisters & Brothers dominates UBCP/ACTRA awards in Vancouver
Camille Sullivan won for best actress and Kacey Rohl took top honours for best newcomer for their star turns in the Carl Bessai feature (pictured), which earlier this year won big at the Leo Awards.
Sanctuary leads nomination field for Leo Awards
Other multiple nominees at B.C. upcoming film and TV awards include Carl Bessai's Brothers & Sisters, a feature that garnered a dozen nods.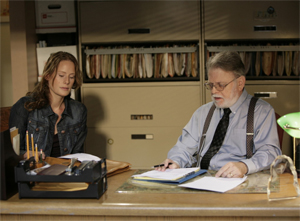 Hollywood expat Zanne Devine launches Canadian distrib outfit
Hollywood producer Zanne Devine has launched a new Canadian multi-platform distribution company, Pacific Northwest Pictures, to be based in Vancouver and run by Emily Alden.