Simon Barry
Continuum kicks off third season shoot in Vancouver
Alphas' Rachel Crawford boards for a multiple-episode arc in the time-traveling cop drama for Showcase and Syfy.
Simon Barry, Stephen Hegyes launch Reality Distortion Field
The genre-focused production shingle will develop original TV series and theatrical movies for the Canadian and international market.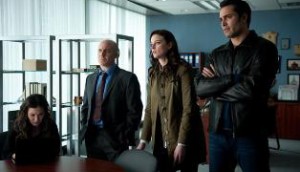 Syfy renews Continuum for third season
The U.S. cable channel has ordered another 13 episodes and will air the Showcase time-traveling series in 2014.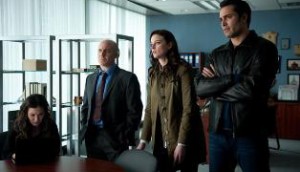 Continuum comes out on top at Constellation Awards
Also faring well at the awards event held June 22 was Primeval: New World, which took two prizes compared to Continuum's (pictured) three.
In the writers' room with WGC awards' TV drama nominees
Michael MacLennan, Simon Barry, Leila Basen, Heather Conkie and Esta Spalding talk writers' room must-haves, how they write drama, and potential TV crossover episodes.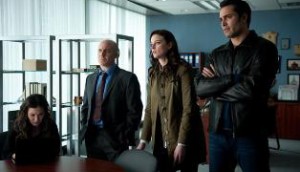 Continuum gets second season on Syfy
The U.S. channel has ordered another 13 episodes of the time-travelling drama from Reunion Pictures, which also airs on Showcase.
Hugh Dillon finds multiple-episode arc on Continuum
The Flashpoint actor is to play a corporate CEO mid-way through the second season of the Showcase original drama.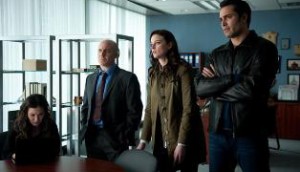 Reunion, Shaw begin production on Continuum second season
The Vancouver-filmed time-travel drama was greenlit for a second season in August, slated to premiere on Showcase in April.
Fan Expo recap: Todd's 'season three' quest, Continuum travels afar
During Q&A panels at Fan Expo Saturday and Sunday, the casts and crews of the two shows (Todd pictured) revealed where the future is taking them.