Sim Digital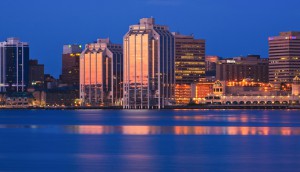 PS Atlantic, SIM Digital close Halifax offices
Screen Nova Scotia has called for an emergency meeting with the provincial government following news of the office closures.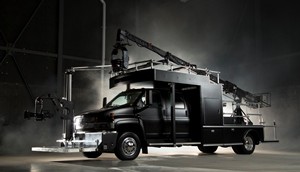 As loonie falls in value, film rental equipment investment jumps
William F. White International and Sim Digital opening new Northern Ontario facilities is the latest sign of expansion in the equipment rental market (White's camera car pictured).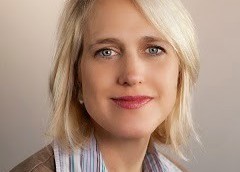 SIM Group hires Suzanne Lezotte as director of marketing
Lezotte will lead marketing and communications for PS Production Services, SIM Digital, Bling Digital and Chainsaw.
Eleanor O'Connor upped at SIM Group
O'Connor will take on the newly created post of president, PS Lighting & Grip Division, based in Vancouver.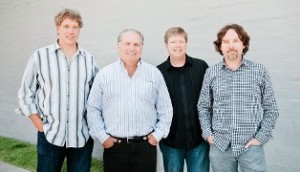 SIM Group acquires L.A. post house Chainsaw
The U.S. facility will operate as a division of Toronto-based SIM once the merger deal is completed.
Nicholas Campbell, Julian Richings join The Rainbow Kid
Dylan Harman and Patrick McKenna also co-star in writer-director Kire Paputts' adaptation of an earlier short film.
SIM Digital rolls out file-based workflow for Spun Out multi-cam shoot
Real-time delivery of full-resolution camera shots from the Toronto sitcom set to the post-production team cut down on time and costs, Dave French, SIM Digital's director of post engineering, tells Playback.
WFW Intl to exclusively represent FlyCam Canada aerial techology
The pact is the latest by the production equipment rental giant as it fends off competition from a newly-combined Sim Digital/PS Production Services. SIM Digital acquires PS Production Services
The acquisition of the national production services company follows the purchases of Bling Digital in 2009 and Master Key Finishing last year.
Sim Digital buys Los Angeles-based Master Key post house
The acquisition is the latest by the traditional film camera supplier now offering a full range of production and post-production services across North America and in China.
Sim Video changes name and logo to Sim Digital
Rob Sim: "The word 'video' seemed a little out of place with cameras like the Arri Alexa, Sony CineAlta and RED cameras winning over the industry."