Showcase
Hugh Dillon finds multiple-episode arc on Continuum
The Flashpoint actor is to play a corporate CEO mid-way through the second season of the Showcase original drama.
Lost Girl finds fourth season on Showcase, Syfy
The supernatural drama has been renewed for another season in Canada and the U.S.
Weekly roundup: Awards, distribution sales and TV premieres
Among this week's briefs is news of Yung Chang's doc The Fruit Hunters (pictured) winning a top honour at the annual International Environmental Film Festival in Paris and TV season premieres for Continuum, The Next Step, Wingin' It and Life with Boys.
Russia to get local version of Lost Girl series
Russian broadcaster TV-3 ordered 24 episodes of the adaptation of the Prodigy Pictures sci-fi series (pictured) for Showcase.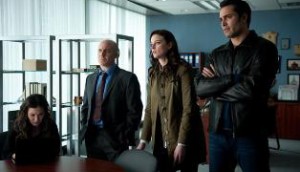 Reunion, Shaw begin production on Continuum second season
The Vancouver-filmed time-travel drama was greenlit for a second season in August, slated to premiere on Showcase in April.
Nomadic Pictures co-founders to produce Copper
Cineflix Studios confirms earlier reports that Mike Frislev and Chad Oakes will replace Brad van Arragon on the second season of the cop drama for BBC America and Showcase.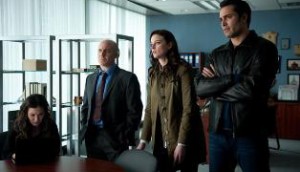 Syfy fills Monday night with Canadian series
From Jan. 14, the U.S. channel will air Continuum (pictured), Being Human and Lost Girl back-to-back from 8 p.m. to 11 p.m.
Lost Girl third season January launch to include special, new app
The tie-in app is to feature an original storyline penned by the show's writers and lets users create their own mystery-solving character.
Nomadic Pictures co-founders in talks to produce Copper
Cineflix Studios is near to a possible deal that will see Mike Frislev and Chad Oakes come on board as producers for hire on the second season shoot in Toronto for the period cop drama (pictured).
Shaw picks up Defiance from NBCUniversal
The sci-fi series is currently in production in Toronto and also features a massive multiplayer online tie-in game (pictured).
Videotron adds four networks to HD offerings
HGTV Canada, Food Network, Showcase and Prise 2 are now part of the Quebec-based broadcaster's lineup, with Nat Geo Wild (Dangerous Encounters pictured) being added as a standard definition channel.
Fan Expo recap: Todd's 'season three' quest, Continuum travels afar
During Q&A panels at Fan Expo Saturday and Sunday, the casts and crews of the two shows (Todd pictured) revealed where the future is taking them.