Showcase
Lost Girl adds Copper's Kyle Schmid as guest star
Linda Hamilton is also reprising her third season guest role as a ruthless assassin in the series' fourth season, slated to premiere in November (Schmid pictured).
Cineflix Media on Showcase and BBC America cancelling Copper
"Cineflix is very proud of Copper and we would like to thank BBC America, Shaw Media and Beta Film for making it possible," Glen Salzman, co-CEO of Cineflix Media, said in a statement to Playback.
Showcase and BBC America cancel Copper
The move comes as a blow to the New York-based scripted production arm of Cineflix Media, which bet heavily on the BBC America series to open the way for additional global dramas on its slate.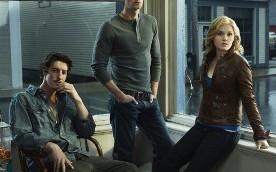 New guest stars added to Haven cast
Emma Lahana and Christian Camargo join season four of the Nova Scotia-filmed drama (pictured).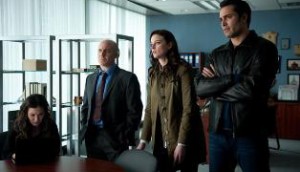 Syfy renews Continuum for third season
The U.S. cable channel has ordered another 13 episodes and will air the Showcase time-traveling series in 2014.
Movie Central, TMN acquire Canadian broadcast rights to Showtime drama
The Western and Eastern Canada pay TV services picked up the rights to Showtime's Masters of Sex (pictured), premiering this September.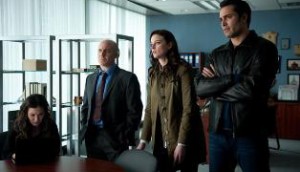 Continuum comes out on top at Constellation Awards
Also faring well at the awards event held June 22 was Primeval: New World, which took two prizes compared to Continuum's (pictured) three.
Cameras roll on season four of Lost Girl
The next 13 episodes of the series, which also airs on Syfy stateside, are slated to premiere on Showcase this fall.
William Baldwin to guest star on Copper
The actor will play a Tammany Hall fixer in the period drama (pictured) for Showcase and BBC America from Cineflix Studios.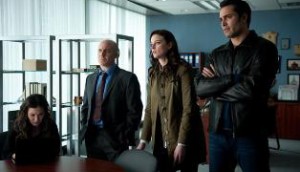 Showcase launches Continuum Interactive
The convergent experience, developed with Toronto-based Secret Location, incorporates Vine videos and social media sharing and voting to influence the outcome of the second season finale.
Showcase promotes with partners and aliens
The Shaw Media channel has launched a multi-platform campaign, which includes a partnership with EB Games around Defiance and Continuum.
Copper adds Alfre Woodard to cast
The Emmy award-winner jumps on board the second season shoot by Cineflix Studios in Toronto through July 2013.