Shorts-to-Features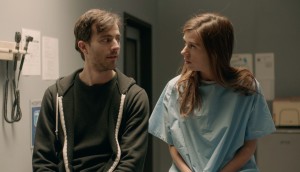 In brief: HGF names Shorts-to-Features recipients
Plus: Canadian short Stuck (pictured) hits 9 million YouTube views, Northern Rescue garners international acclaim, and more.
HGF awards $148K through Shorts-to-Features program
Filmmakers to receive funding include Karen Chapman (pictured) for Esequibo Rapture and Kevin Dempster for Bookworm.
Harold Greenberg Fund relaunches shorts-to-features program
Three prizes of $30,000 are available for the short film initiative, comprised of a contribution from the fund and pay-tv broadcast licence fees from TMN and Movie Central.