Sean Patrick O'Reilly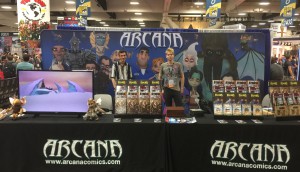 The 2016 New Establishment: Arcana Studio
From Playback magazine: Comic publisher-turned-feature producer Arcana is creating a mini-studio model in which its original storyworlds can thrive.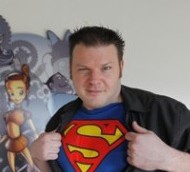 Arcana Studios, Yisang Media pact on Pandy
Animated 3D feature Pandy will be released in Chinese markets. (Arcana president Sean Patrick O'Reilly pictured.)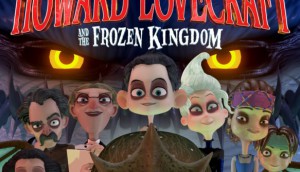 Arcana, Shout! Factory extend deal for HP Lovecraft trilogy
The companies have extended their distribution deal for the animated franchise. (Howard Lovecraft and the Frozen Kingdom pictured.)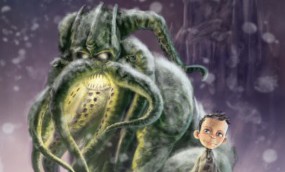 Arcana inks distribution deal with Shout! Factory
The California-based distributor has acquired the North American rights to Arcana's Howard Lovecraft and the Frozen Kingdom, set for a 2016 release.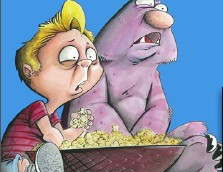 The Back Page: Your map to transmedia success
From our print issue: Sean Patrick O'Reilly takes over the Playback Back Page with a handy map for creating a "unified and coordinated entertainment experience."
Shaftesbury sells Halloween specials to Teletoon
The Toronto-based co has sold Bron Animation-produced Mighty Mighty Monsters, a trio of animated specials, to Teletoon Canada.
The 2013 10 To Watch: Sean Patrick O'Reilly
The "media-agnostic" founder and CEO of Vancouver-based Arcana Comics says the company's business strategy is to develop and produce content from the Arcana library while holding on to the rights.
Salman Rushdie fatwa doc to open Montreal art film festival
Rene Rozon's The International Festival of Films on Art also programmed a raft of Canadian films for its 31st edition (Rushdie pictured).
Bron Animation bolsters creative team
The newly launched B.C. indie animation studio announces several new hires, including veteran ani producer Barbara Zelinski and former Pixar animator Adam Wood.
Bron Animation opens shop with Mighty Mighty Monsters
B.C.-based prodco and finance group Bron Studios has launched an indie animation studio, with its first project based on the book series written and created by Sean Patrick O'Reilly.