Sean Garrity
Lithuanian remake deal for My Awkward Sexual Adventure
The option deal follows earlier agreements for remakes of Sean Garrity's 2012 comedy for France and South Korea.
Sean Garrity's Blood Pressure rises on Toronto, Calgary screens
The psychological drama has been held over for a fourth week in Toronto, and for a second week in Calgary.
France, South Korea take remake rights to Awkward Sexual Adventure
The film's producer, writer and star Jonas Chernick (pictured) tells Playback about the reasons Sean Garrity's sex comedy has generated international interest.
My Awkward Sexual Adventure gets U.S., international sales
Tribeca Film picked up the film, directed by Sean Garrity and produced by Jonas Chernick and Juliette Hagopian, in the U.S. ahead of a March 2013 release, amongst other territory sales.
My Awkward Sexual Adventure wins Whistler audience award
Sean Garrity's latest film, which bowed in Toronto, also screened as part of the Borsos competition in Whistler.
Whistler Fest unveils film lineup, with six world bows
Jason Bourque's Bird Co. Media and David Hicks' The Movie Out Here have been booked into a Canadian film-heavy lineup from newly-installed director of programming Paul Gratton.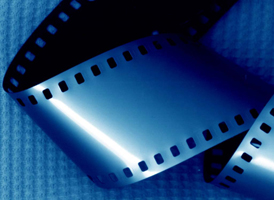 New trend in TIFF directors getting Hollywood representation
Toronto has long been a gateway into the U.S. market. Now that means a possible signing with a Los Angeles talent agency.
Gersh signs Sean Garrity for U.S. representation
The U.S. talent agency tied up with the Winnipeg filmmaker (pictured) after seeing My Awkward Sexual Adventure at the Toronto International Film Festival.
Whistler Fest adds to Borsos competition lineup
Eight Canadian titles will compete, including Martin Laroche's Fair Sex, Sean Garrity's Blood Pressure and My Awkward Sexual Adventure and David Mortin's Mad Ship (pictured).
Vik Sahay joins Satisfaction ensemble comedy pilot
The Canadian actor is to play an eccentric dental hygienist in the single camera sitcom from executive producer Tim McAuliffe (pictured) and indie producer DHX Media.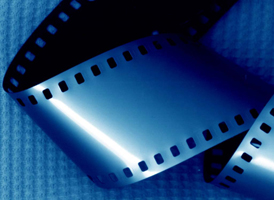 TIFF12: Totting up the value of Toronto for Canadian filmmakers
Winnipeg's Sean Garrity says getting the "official-selection-Toronto-wreath" can boost a film's sales and audience appeal.